I've Created a Website. So What's next?
---
So, you've created your perfect website and published it online (with some help from Hocoos). Congratulations! Now what
Well, every business website's next step should be generating traffic (customers). After all, traffic means revenue; if you wanna see more $$$, you gotta increase that traffic.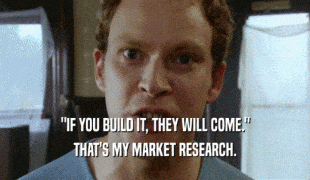 If you're new to the website game, you need to know that this traffic isn't going to come naturally. It doesn't matter about your amazing website or awesome products if people can't find them. Once your website is created, it's on you to nurture and promote it.
That's why we've created a list of 9 free and paid strategies you can use to increase online visibility.
---
1. Do Keyword Research
Did you know Google handles around 5.6 billion searches every single day? So how does it choose which websites to show you? Well, when you use Google to look for something online, it offers results based on how well a website's content matches the specific search terms used.
Keywords are the particular terms and phrases people use when searching for something specific online. For example, suppose you want people to find your yoga website. In that case, you must ensure it has the keywords they are searching for, including those connected to the broader industry, your business, and the specific products or services you offer.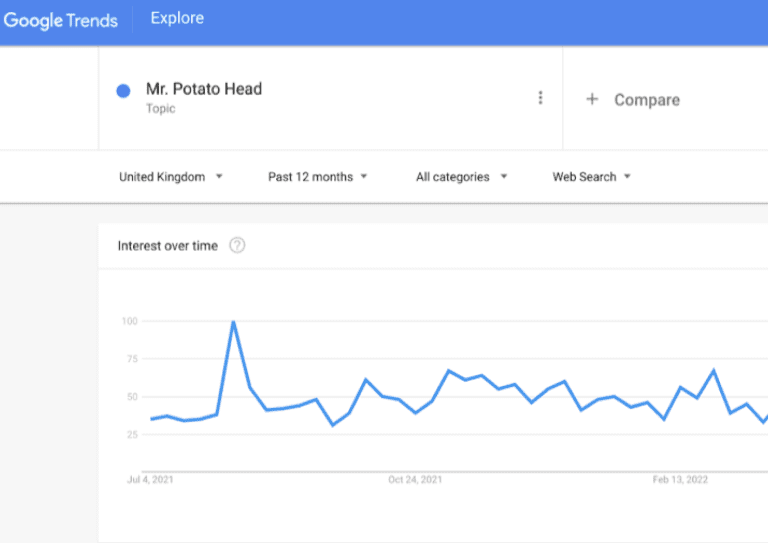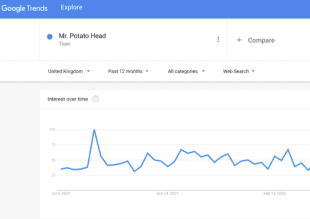 If you're new to keyword research, then try Google Trends. It's easy to use and gives you a simple way to see and compare the popularity and frequency of search terms.
Next, try tools like Ahrefs or Moz to see the keywords your competitors are using, how often they are searched for, and lots more super helpful info to guide your keyword strategy.
2. Structure Your Website
Google is constantly 'crawling' the internet, finding new websites to add to its list and checking existing pages to update any changes.
The easier you make it for Google to learn what your website is about, the quicker it can add you to its index, which provides the list of possible search results. You can do this by:
Insert keywords (see more above) related to your industry, business, or product/service in your titles, content, URL, meta descriptions, and image tags for all your website pages.
Internally linking the pages of your website to each other so that it is easier to explore the site as a whole, giving Google and your customers a practical, logical structure to follow.
Submitting a sitemap to Google, rather than waiting for them to find and update your website on their index. It's easy to submit anytime you make structural changes to your site.
3. Add More Pages
The bigger something is, the easier it is to see, right? Well, it works the same way with websites.
The bigger your website is, the greater the opportunity it will be noticed by Google. Why? Because more pages equal more potential for keywords, helping improve your rank in specific searches.
Meanwhile, the more unique the page themes, the better, as this increases the keywords you can use and helps broaden your search appeal.
Beyond all the other great reasons for starting a business blog, it's one of the best ways to increase a website's organic reach because every post is another opportunity to get noticed by Google.
Whether you diversify your keywords by discussing topics related to your business or double down on your keyword usage by writing about your core product or service, make sure every page or post provides some benefit and value.
4. Put Yourself On The Map
A great way to build visibility online is by adding your business to Google Maps. All you need to do is Create a Google My Business account, then either:
| | | |
| --- | --- | --- |
| Find your business on Google Maps (if it's already listed) and claim it as your own. | OR | Add your business to Google Maps on the browser or through the app. |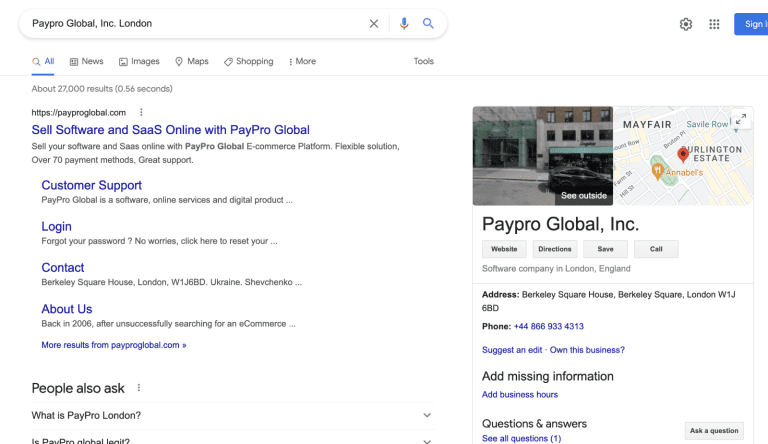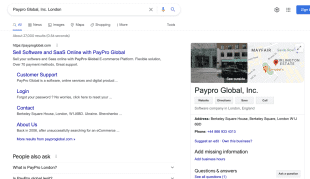 Google will then send a physical verification code by post, which you submit via your Google My Business profile. But how does adding your business to a map of physical locations help your website gain traffic?
But how does adding your business to a map of physical locations help your website gain traffic?
Well, once you've been verified by Google, you'll be able to edit and update your Google My Business listing with a whole range of information. The more complete your business information listing is, the better chance your business and website have of being noticed on both Google Maps and Search.
5. Get Google Ads
People advertise everywhere, so why not pay to put your product in front of people actively searching for it? Enter Google Ads.
Sure, they cost money (the average cost per click for Google Ads is between $1 and $2 per click), and more people than ever are using ad blockers. That said, they can seriously increase your online exposure and effectively convert website visitors into customers.
Advertising on Google is an excellent way to get your business more exposure by pushing it up in the search results. Just make sure you set a budget and clearly defined goals before pumping your entire marketing budget into it.
6. Improve Your Images
Images are super important when it comes to ensuring that your content is accessible, attractive, and engaging to users, but it is also essential in regards to your SEO.
Image optimization gives search engines crucial contextual information about your website. It speeds up page loading time, helping to increase both user engagement and search engine rankings.
To give your website the best opportunity to succeed, you should understand the basics of image optimization; after all, people search Google images more than ever.
If your website contains high-quality photos of your products or services, be sure they're optimized to rank in an image search by following these steps:
Choose a file name that is appropriate for the content.

Keep file sizes small to help reduce website load times.
Add alt text and title text to all your content to improve SEO.
Use keyword captions to media to add context.
Image optimization can help contribute to a traffic growth cycle, improving your website's user experience and creating positive user interactions. These will positively impact your search rankings, enhancing customer engagement, conversions, and retention.


7. Content Is King
Did you know blog content websites generate 434% more search engine results than those without them? In fact, valuable and memorable content is one of the top ways to increase website traffic.
However, it's not enough just to write web pages and publish posts crammed full of keywords.; you need to create quality content that provides some sort of value or benefit to the reader.
Google can see how long people stay on your site and if they check out other pages, so there are no shortcuts here. Just write excellent website and blog content by following these tips.
Focus on a specific subject and discuss it in detail, answering common questions and ensuring you consider your keyword usage.
Support your writing with images, videos, and other media to interest your customers and increase their time spent on your site.
Convey a sense of who you are and make your writing personal. It'll be much more enjoyable for customers to read when it feels natural.
If you want to see your web traffic improve, you need to make sure that you research what your audience wants, care about your content, and post it regularly.
8. No, Sorry, The CUSTOMER Is King
Sure, content is important, but it's nothing without the customer. If your business is listed online, it can be found and ranked based on its positive reviews.
That means that the quantity and quality of your customer reviews are vital. The more reviews you have and the better they are, the higher the chance customers will see and click your listing.
To increase your number of high-quality reviews, make sure you:
Go 'above and beyond' for existing and potential customers alike. Take time to listen to them, be genuine and transparent, then respond quickly to resolve any issues they might have.
Ask for feedback from satisfied customers, and you'll find most will be more than happy to drop you a five-star review or write a quick customer testimonial.
Respond to everything, even if you see negative reviews. Your response could help solve the issue entirely and shows potential customers that you are willing to try and resolve any problems that might arise.
High-quality reviews will help rank you higher on Google and other online directories, giving your business the boost it needs to get noticed by those who matter most.
9. Make The Most Of Social Media
One of the easiest (and cheapest) ways to get your website noticed is to promote it by posting to your business social media accounts. However, building a following on social media does take time and consistency.
It's important to remember you don't need to promote your business every time you post something. Instead, around 20% of posts should directly promote your business. At the same time, the rest can be helpful how-to guides and other content your customers might find interesting or funny.
Rather than spreading yourself too thin trying to keep up to date across all the different social media platforms, just stick to a couple. It's best to pick the ones where your ideal customer is most likely to be found. It also helps if you actually enjoy using them; it'll be easier to maintain and will feel less like a chore.
Get your posts to stand out by keeping active online and following these tips:
Ask questions and start conversations with your followers to build a rapport.
Give answers to your follower's questions and provide help when needed.
Try joining groups connected to your business on LinkedIn and Facebook.
Use popular hashtags and get involved with new social media trends.
If you consistently follow these tips, you should start to build a following across your social media accounts in no time. Slowly but surely, you can begin to send some of that traffic to your website.
To be honest…
What you do with your website really depends on what your intended goals are for creating it. However, no matter the destination you have in mind, your website will need traffic to get it there.
While there are plenty of strategies out there to help online business growth, we know these 9 are tried ad tested to produce results time after time.
For now, the best bit of advice we can give is to keep your website up to date, and make sure you are in the know about the latest news for budding business website owners.
FOLLOW us
and find the tips and tricks you need to succeed.