How to Start Your Own Online Business
It's the dawn of a new (digital) age, and the way people work is changing. Gone are the days of boring commutes, stuffy offices, and overbearing bosses.
Starting an online business today has never been so simple, and can be a great way to earn a living from the comfort of your own home; or anywhere else with an internet connection.
Whether you're looking to turn your passion into a paycheck, or you simply want to find a flexible work option that suits you, creating an online business can offer you all that and more.
Still, starting an online business can seem daunting at first. That's why this guide outlines six simple steps that will help you create your own online business to sell products and services to anyone, anywhere.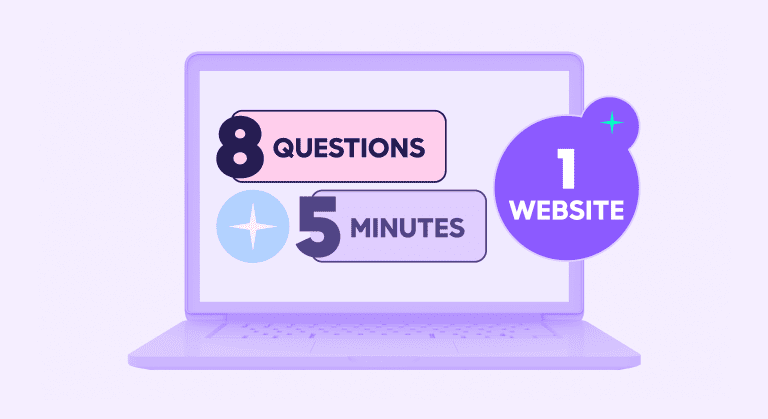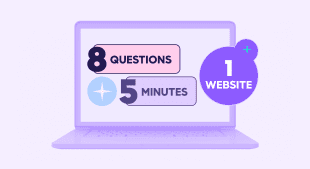 Step 1: Understand Your Skills and/or Interests
Before starting any online business, it's essential you evaluate your skills and interests. After all, your online business is more likely to be successful if it is something you are genuinely good at and passionate about.
This will help you identify your niche and work out exactly what type of online business would be best for you. It's important to ask yourself questions like "What are my strengths?", "What do I enjoy doing?", and "What problems can I solve for others?".
Understanding your skills and interests will help to highlight what you're passionate about, and what you can offer to your potential customers. It will also help you to identify gaps in the market that you can fill with your unique skills, business ideas, and talents.

Step 2: Create a Business Plan and Choose a Business Name
Creating a business plan may sound boring, but trust me, it's crucial for the success of any online business. Your business plan will help to define your goals, target audience, marketing strategies, and financial needs.
It also lets you to identify the challenges and opportunities that come hand in hand when starting any type of successful online business. 
Your business plan should contain the following points:
Executive Summary
 This high-level overview of your online business is like a collection of the key points that make up your business plan. It's not about details here, but a broader understanding of what you want to accomplish and how you plan to do it.
Once you know the 'what', it's time to get into the 'how'.
Business Description
Write down some details about what type of online business you want to create, the products or services you will be offering, and your target market.
Understanding the type of online business you want to create is essential when it comes to turning ideas into reality.
Market Analysis
Next it's time to research and analyze the online marketplaces that you want to enter and the online businesses that already exist there. Identify who your competitors are, their strengths and weaknesses, and how you plan make sure your side hustle stands out from the crowd.
Looking at where they succeed is great, but it can be even better to see where they fail. Sometimes it's easier to improve on their weakness then it is to beat them at their strengths.
Products & Services
This section is all about describing your products or services in greater detail. This includes their features, benefits, and pricing. It also helps to outline your production or delivery process to make sure everything is as easy and efficient as possible.
Oh, and don't forget to research any relevant intellectual property considerations.
Marketing & Sales Strategies
Now it's time to work out exactly how your online business plans to reach your target audience and promote itself. This could include social media, advertising, and partnerships with other businesses.
There's no 'one size fits all' answer here, so get ready for a little trial and error testing.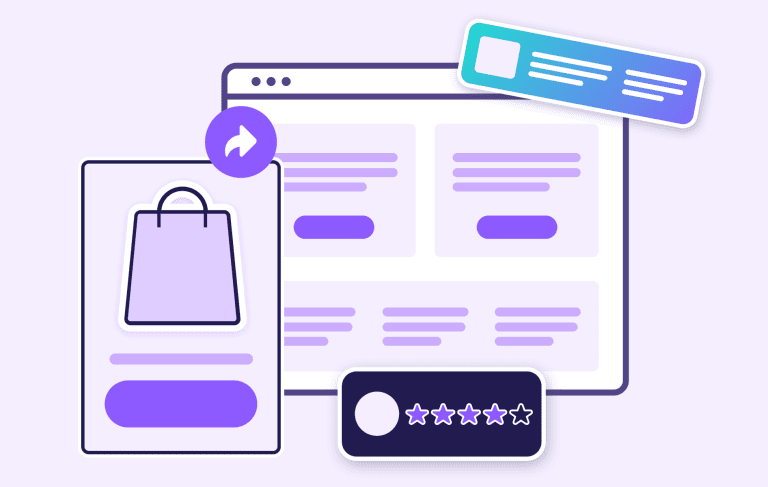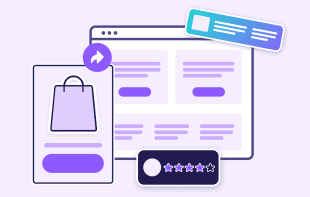 Financial Projections
Try to estimate your revenue and expenses for the first few months of your side hustle. This should include startup costs, recurring expenses, and projected profits.
Include these elements in your business plan and you'll already be well on your way to creating an online business with real growth potential.
But remember: Your business plan isn't set it in stone. It's a living document that should be updated regularly as your online business idea evolves.
Step 3: Build Your Online Presence
After you've created a business plan, it's time to build your online presence. Your online presence is how you present your business to the world.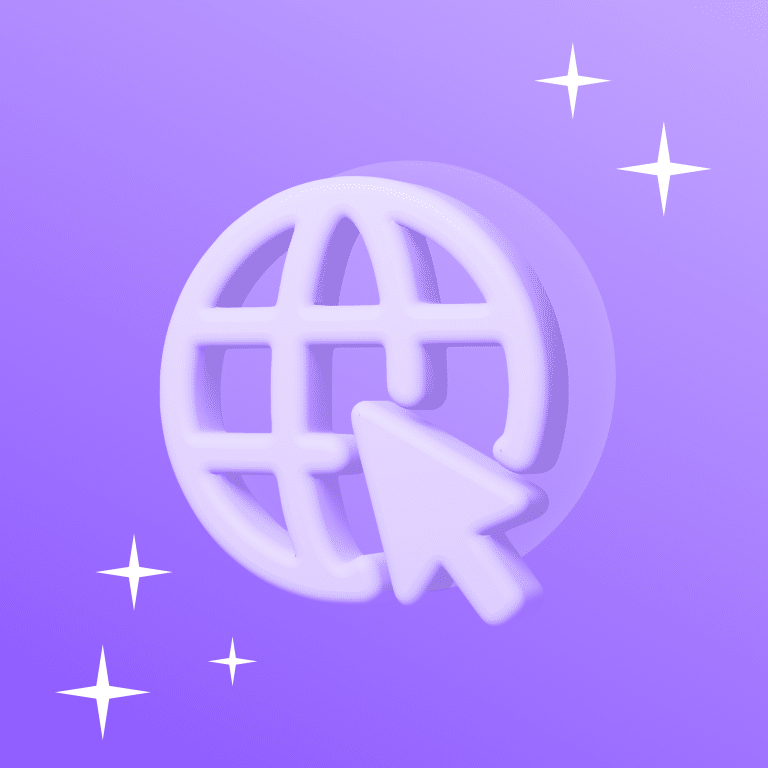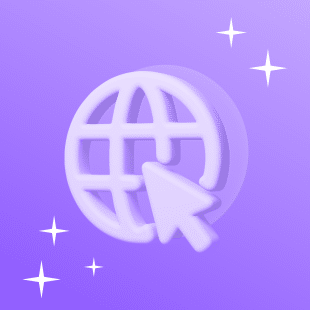 That means it should be professional, user-friendly, and visually appealing.
Any successful online presence should include your business website, social media accounts, email marketing campaigns, and other digital marketing efforts.
Create social media accounts on platforms where your target audience is most likely to use. Meanwhile, email marketing campaigns should be used to build and maintain relationships with your customers.
To build a strong online presence, you also need to create content with value; content that educates, informs, and entertains your potential customers.
You can use blog posts, online courses, forums, videos, info graphics, and other types of content to showcase your expertise and build trust with your target audience.
At Hocoos, we believe that website creation should be accessible to everyone, no matter their budget or skill set. Gone are the days of spending countless hours designing and coding a website from scratch.

With Hocoos AI Website Builder, we've simplified the web development process so that anyone can create a website in seconds. All you have to do is answer a few questions about your business, and our AI technology will create the website you need, the way you want it.

Step 4: Develop Your Product or Service
Before you can start an online business you need to develop your product or service. Sure, it doesn't need to be perfect, but it must have the potential to offer some value immediately.
The best way to develop your product or service is by conducting market research, identifying customer needs, and creating a prototype that aims to solve a problem.
Doing decent market research will help you to understand your target audience, what they need, and what they're willing to pay for.
You can use online tools like Google Trends, social media, and customer surveys to conduct market research and gain insights into your target audience. Once you have a clear understanding of your target audience, it's time to start creating a product or service that meets their needs.
When creating your product or service, it's important to keep in mind the unique value proposition that sets you apart from the competition. What makes your product or service different and why should customers choose you over other options?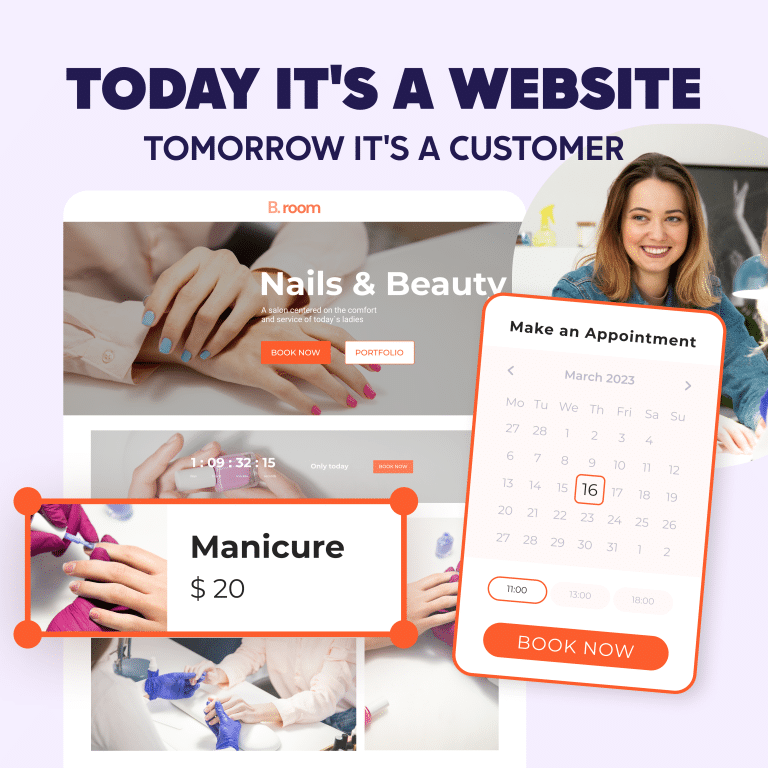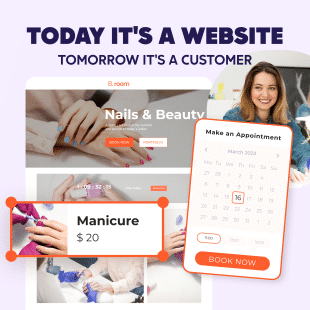 You should also consider the pricing strategy for your product or service. Will you offer competitive pricing or premium pricing? What pricing strategy will best align with your target audience and their needs?
Creating a prototype is an important step in the product development process. A prototype allows you to test your product or service and make modifications before launching it to the public. 
Don't be afraid to put your product or service out there for all to see, and remember that in the early stages of a business, all criticism is constructive.
Developing a product or service that meets the needs of your target audience is critical to the success of your online business. Conducting market research, identifying customer needs, and creating a prototype are all important steps in the product development process.
By creating a unique and valuable product or service, you can stand out from the competition and attract customers to your own online store or business.
Step 5: Create a Sales Strategy
Creating a sales strategy is an essential step for the success of any business. Your sales strategy should include pricing, promotions, and customer service. 
Your pricing strategy should be competitive, but it should also reflect the value of your product or service. You can offer promotions, discounts, and special deals to attract new customers and retain existing ones.
Your customer service strategy should be focused on providing a positive customer experience, resolving issues quickly, and building long-term relationships with your customers.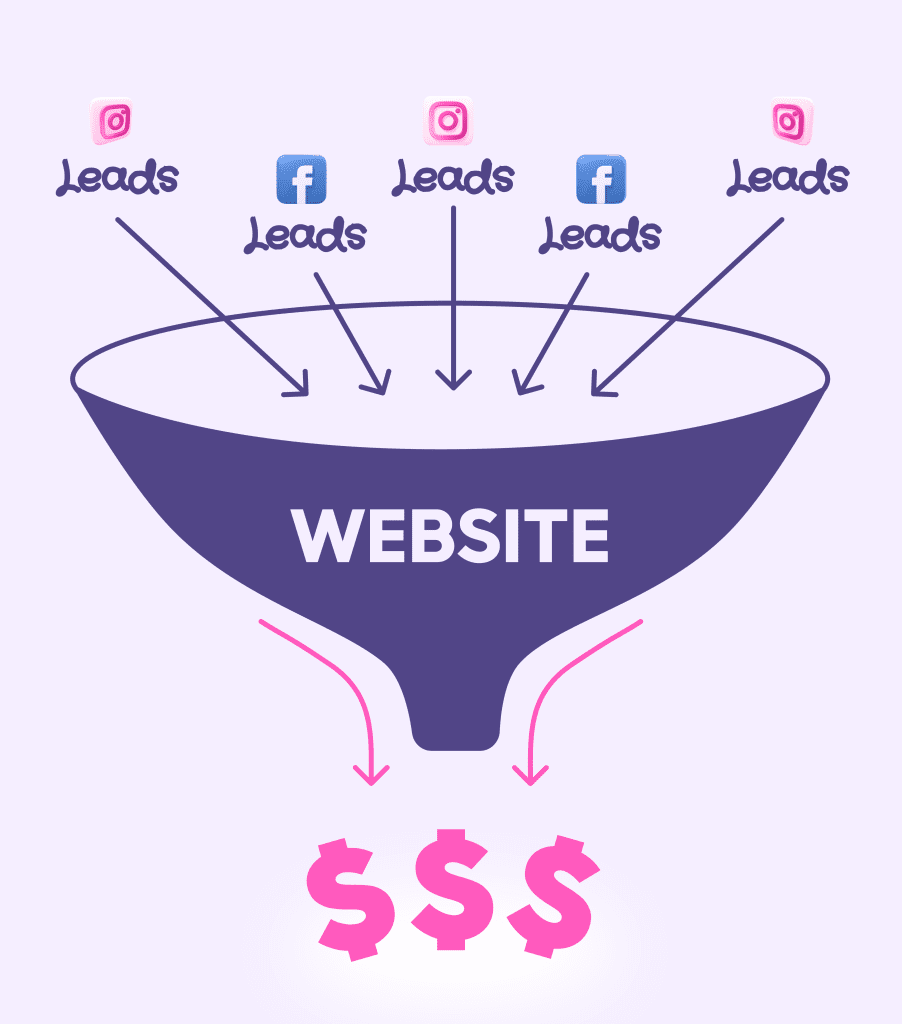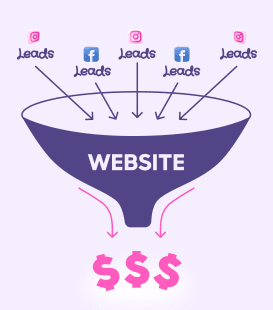 As we have mentioned before, identifying your target audience is super important when it comes to creating a successful sales strategy. You must understand their needs, preferences, and purchasing habits.
This information can help you tailor your sales approach and create targeted marketing campaigns that resonate with your audience.
When developing your sales strategy, it's also important to consider which channels you will sell your product or service through, and how to measure  the success of your sales strategy.
You should track metrics such as revenue, customer acquisition costs, and customer satisfaction to determine the impact of your strategy.
This data will help you make informed decisions about future sales tactics and refine your approach over time.
Step 6: Advertise Your Products
Sounds a bit obvious, but one of the most overlooked aspects of launching any product or service is how you talk about it.
Advertising your business is essential for generating sales. You can advertise your products or services through social media, email marketing, and search engine optimization.
Depending on your business structure and target market, can also collaborate with bloggers and influencers in your business niche to promote your products.
To advertise effectively, you need to understand your target audience and create content that appeals to them. It could be funny memes or serious, informative article. Either way, you have to create content with your customer in mind, rather than your own preferences.
You can use social media platforms like Instagram, Facebook, and Twitter to showcase your products and connect with your potential customers, while mail marketing campaigns can be used to nurture relationships and keep your customers engaged.
Search engine optimization (SEO) is another super essential part of advertising your products. By optimizing your website for search engines, you can increase your visibility in search results and attract more potential customers to your website.
How does that work? Well, it can can be achieved through keyword research, creating high-quality content, and optimizing your website's structure and metadata. As we said before, collaborating with bloggers and influencers in your niche can also be a powerful way to promote your products.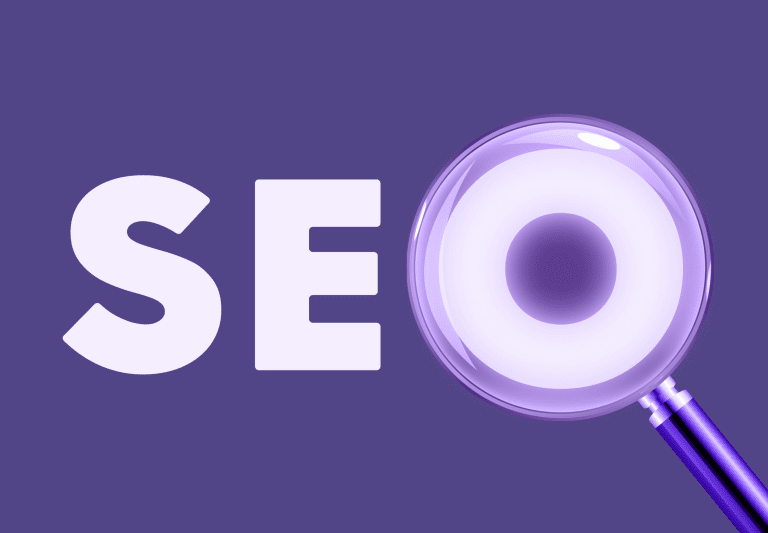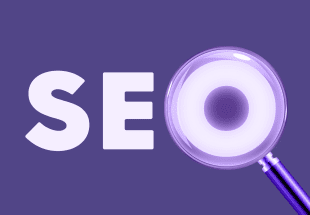 By partnering with individuals who have a strong following in your target market, you can reach a wider audience and build credibility for your brand by piggy backing of the success of people who have already established themselves as a trusted source of information.
It's clear that advertising your products is a critical component of building a successful home-based business. By leveraging your social media presence, creating email marketing, improving SEO, and building partnerships with bloggers and influencers, you can connect with your target audience and drive sales for your products.
In the current digital marketing era, having a website is crucial for small businesses. It aids in brand reputation, sales growth, marketing messages and business establishment online.
What are the benefits of starting an online business and selling from home?
Flexibility
Tired of being told what to do, and when to do it? Want to work for someone who cares about your well being? Then maybe it's time to be your own boss!
You can set your own schedule and pace, which is especially helpful if you have other commitments such as family or a day job.
Low Overhead Costs
Starting an online business can be an easier way of making money than a traditional 'bricks and mortar' business because online stores require lower overhead costs.
After all, you don't need to pay rent for a physical store, and with AI you can also save on employee costs, which means you can save money on expenses and reinvest it in your online business ideas.
Global Reach
With an online business, you can reach customers from all over the world. You can expand your online customer base beyond your local area and with nothing but an internet connection you're able to tap into new markets, which can help you grow your business.
Easy to Scale
Online businesses are generally easier to scale compared to traditional businesses. That's because you can quickly and easily add new products or services to your website and reach more customers without having to invest in additional physical business locations.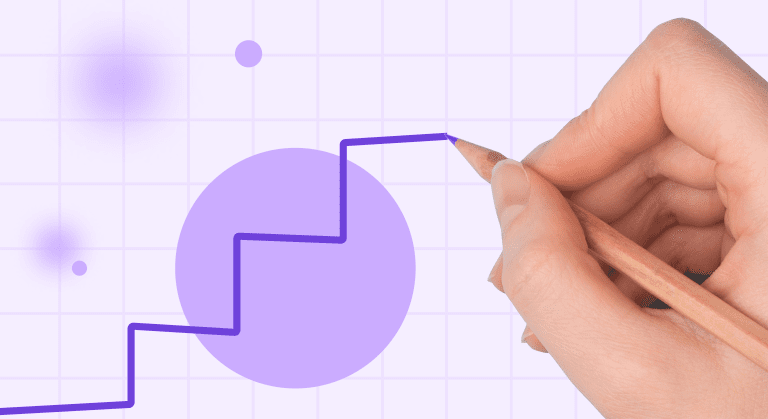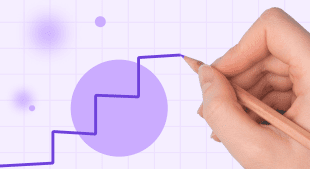 Increased Profit Margins
Again, having an online store typically means higher profit margins compared to traditional businesses. With lower overhead costs and the ability to reach a wider audience, online course you can maximize your profits and reinvest in your business.
So, what's stopping you from creating your own business?
After all, you don't need time, money, or tech skills to create your online store with Hocoos Al website builder.
Why?
Because with Hocoos it only takes 5 minutes to build your free business website.
How?
With Hocoos. Our Al wizard asks you 8 quick questions about your business. It then builds a complete website before your very eyes by using your answers to create everything, including custom content.
Think about it. In the time it took to read this article, you could have created an entire website. Right now you could be editing your site, adding products, or describing services.
All it takes is a good idea and a little help from the Hocoos AI website building wizard.
And then who knows what tomorrow could bring?
Create your free website with Hocoos and find out the potential of what you can achieve with AI. 
Good luck!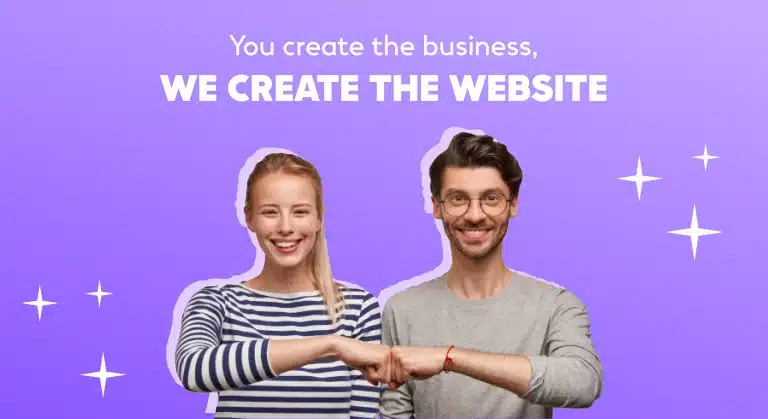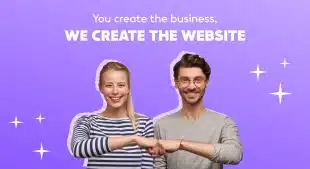 FAQ
How long does it take to start seeing results from an online business?
The amount of time it takes to start seeing results from an online side business strategy can vary depending on various factors.
It is important to be patient and persistent, and to continually test and refine your approach to achieve success over time.
How can I create a professional-looking website for my online business?
Hocoos AI Website Builder is an easy-to-use platform that allows you to create a professional-looking website for your online business.
With just eight simple questions, our AI technology will generate a website that is tailored to your needs.
What are some effective sales strategies for an online business?
Personalizing your sales approach, helps you create a more engaging and memorable experience for your customers.
Customer Reviews: Customer reviews and testimonials are an effective way to build credibility and trust with potential customers.
Social Media Marketing is a cost-effective way to promote your small business online, and reach new customers.
Email Marketing is a highly effective way to reach potential customers and promote your products or services.
Upselling and Cross-Selling are effective sales strategies that involve offering additional products or services to customers who have already made a purchase.
How can I effectively market and advertise my online business?
By targeting relevant keywords and creating quality content, you can attract more organic traffic to your website and generate leads.
Paid advertising, such as pay-per-click (PPC) advertising, allows you to reach potential customers who are searching for products or services similar to yours.
Social Media Marketing involves using social media platforms such as Facebook, Instagram, and Twitter to promote your business and engage with potential customers.
Content Marketing is all about creating and sharing informative, valuable content such as blog posts, infographics, and videos to attract and engage potential customers.
FOLLOW us
and find the tips and tricks you need to succeed.