Businesses You Can Create Today With Little to No Money or Skills
Are you looking for a way to make some extra cash but don't have a great business idea yet? Maybe you've always wanted to be your own boss, but you're still searching for a way to start your entrepreneurial journey.
The good news is that there are plenty of ways you can start building your own business today with little to no money or skills. In this article, we'll explore loads of different small business ideas to help you get started.
Online Businesses
1. Dropshipping
Ahoy there! Drop shipping is a ship-shape business model where you sell products online without ever having to stock them. When an order sails in, you pass the details to your supplier, who then ships the goods directly to the customer.
It's a low-risk business venture with no startup costs that leaves you free to focus on marketing and customer service. Hop on board the drop shipping voyage and watch your profits set sail!
2. Freelance Writing (link to AI)
Being a Freelance writer is a wordy wonderful world where you craft content for clients while enjoying the freedom of being your own boss. And if writing isn't your forte, fear not!
Just enlist the help of ChatGPT, and you'll be dishing out prose like a pro. When working as a freelance writer, you can find clients by searching for local business owners or advertising your services on platforms like Upwork or Fiverr.
With freelance writing, ChatGPT, and a little exposure, you've got the 'write' stuff for success!
3. Social Media Management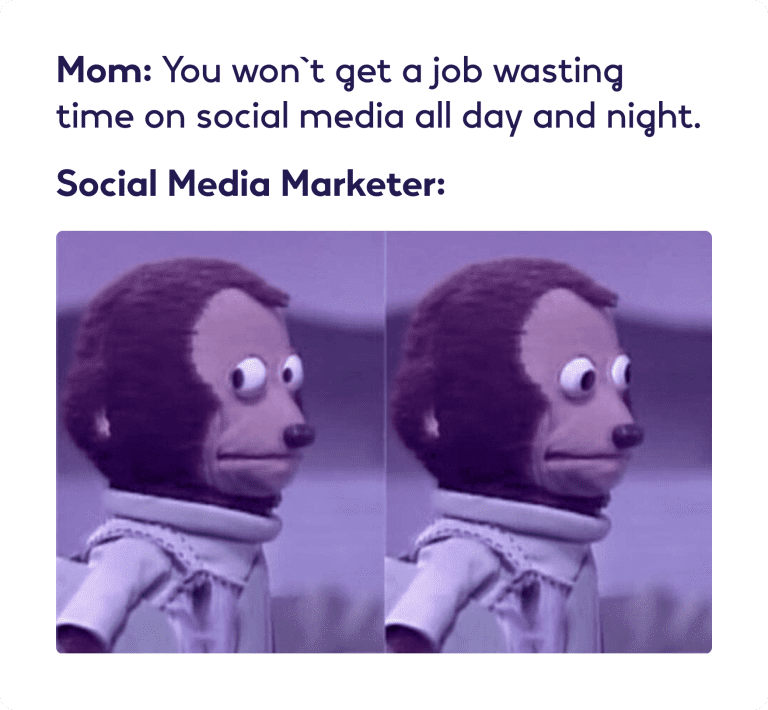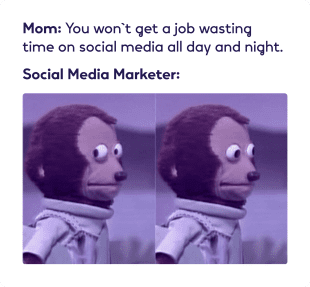 Do people keep telling you to spend less time on social media and more time looking for work? Then maybe social media management is for you!
No fancy degrees or training are required here — you can learn everything you need online. Just bring your social media marketing savvy and experience. Oh, and it doesn't hurt to have a few more followers than your clients, of course!)
Harness your inner hashtag hero and guide small businesses to the top of the social media mountain! After all, every successful business also needs a social media marketing plan.
4. Virtual Assistant
No, we're not talking about annoying chatbots. We're talking about you!
Becoming a virtual assistant is the art of getting things done remotely, making multitasking a virtual breeze. Armed with just your digital know-how, organizational skills, and the confidence to ace it, you'll be a trusted sidekick for businesses nearby.
Busy entrepreneurs and professionals often need help with administrative tasks like email management, scheduling, and data entry. You can offer your services as a virtual personal assistant, working remotely to support your clients.
Dive into remote work and become the indispensable virtual assistant hero businesses can rely on upon!
5. Online Marketplace Seller
No need for a small business loan to start a business in online marketplace selling. It's like a virtual store for digital goods, where you sell products to a global audience with just a few clicks. Simply list your items on popular platforms like eBay, Etsy, or Amazon, and watch the sales roll in.
Great business idea, but not sure what to sell? It could be anything, like second-hand clothing, electronics, collectibles, or even things you might be thinking of throwing out. After all, one person's trash is another person's treasure.
Just search around your home, local thrift stores, and garage sales for products you can resell at a profit. It's the ultimate low-cost business idea! Dive into the e-commerce sea, and you'll be swimming in a profit ocean before you know it!
6. Graphic Design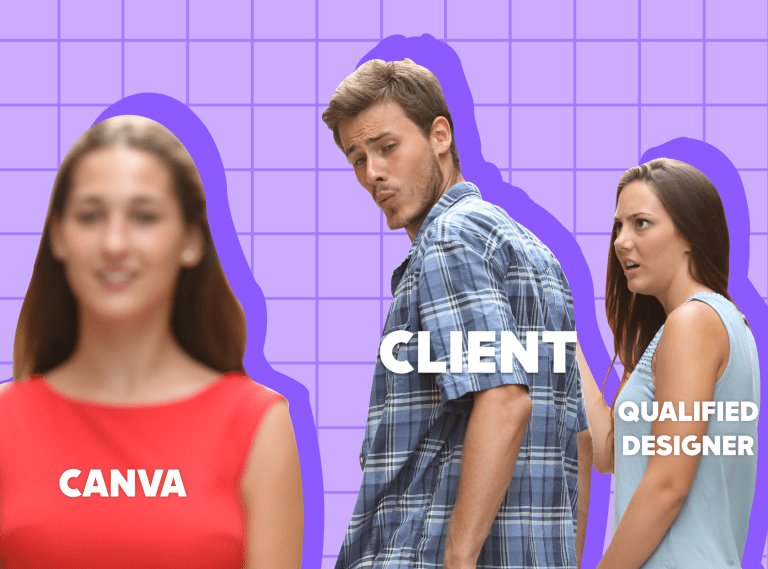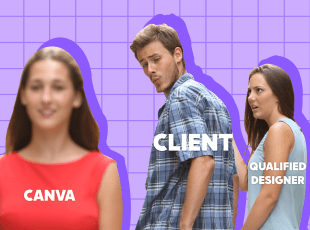 Becoming a freelance designer is your chance to color the world with your creative flair. If you have an eye for design, you can start a business in graphic design, creating logos, marketing materials, and website designs for clients.
No need to fret if you're terrible at design — tools like Canva are here to help you shine. All you need is a little confidence and an internet connection!
Embrace the freedom of freelancing, explore different design niches, and build a portfolio that showcases your (or Canvas's) unique talents.
Local Services
7. House Cleaning
Becoming a cleaner is your chance to sweep up success with minimal fuss.
No need for a degree or fancy equipment for this business idea—just roll up your sleeves, grab a mop, and let your hard work do the talking. Embrace this spotless service business opportunity by offering your services to homes, offices, or even commercial spaces, catering to a diverse clientele.
Market your skills through social media, local advertising, or word-of-mouth, and watch your client base grow. So, dust off those doubts, crack open a can of elbow crease, and clean your way to a gleaming career!
8. Babysitting
Babysitting is an easy gig that lets you nurture little ones while earning extra cash. As an added bonus, you're just getting paid to watch Netflix and raid other people's fridges when the kids fall asleep. Double win.
No need for advanced degrees—just a caring attitude, a touch of patience, and a dash of fun! It also helps if (1) you like kids and (2) don't have a criminal record.
Spread the word through social media, local community boards, or good old-fashioned word-of-mouth. Embrace the joys of babysitting, and you'll be rocking the cradle of success in no time!
9. Pet Care Services
Start a business in pet care services for a fetching opportunity to bond with furry friends while making a living.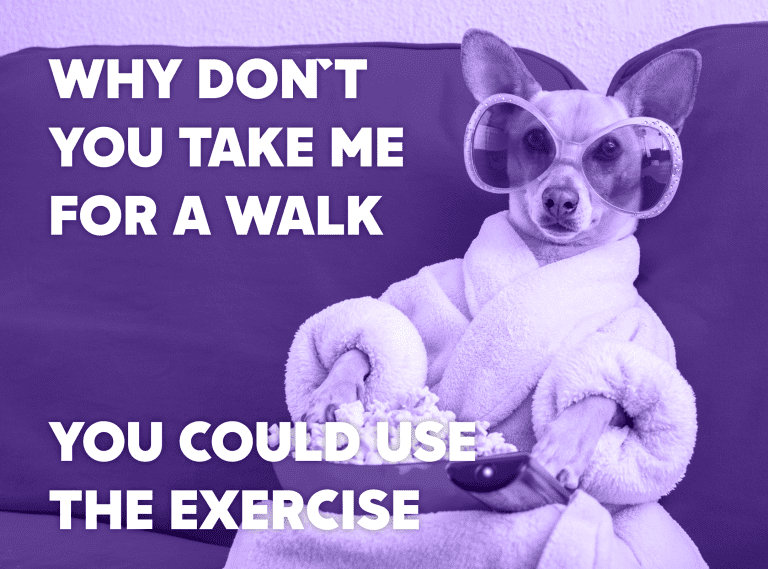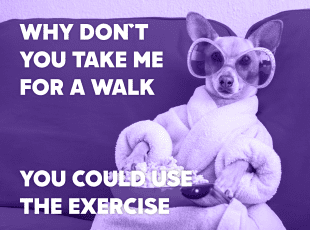 No fancy degrees are needed for this small business—just a love for animals and a knack for not getting bitten! Start by offering things like pet sitting, grooming, or walking services to neighbors, friends, or local pet owners, and watch your pet care service business thrive.
Promote your skills through social media, community boards, or wag-worthy word-of-mouth, and see your client base expand. As you gain experience and earn a reputation for being a caring, reliable pet caretaker, you'll find more and more pet owners paw-sitively eager for your pet-sitting business and care services.
10. Lawn Care Services
Like grass? Sure you do. Lucky for you, lawn care services offer a green-thumbed gateway to outdoor bliss (while earning some green of your own).
Again, need for advanced degrees to set up this small business—just a passion for nature, a touch of elbow grease, and an eye for detail!
Grow your client base by promoting your skills on social media, local community boards, or through ever-powerful word-of-mouth. You'll see your clientele flourish as you gain experience and cultivate a reputation for being a reliable, meticulous lawn care expert.
11. Personal Shopping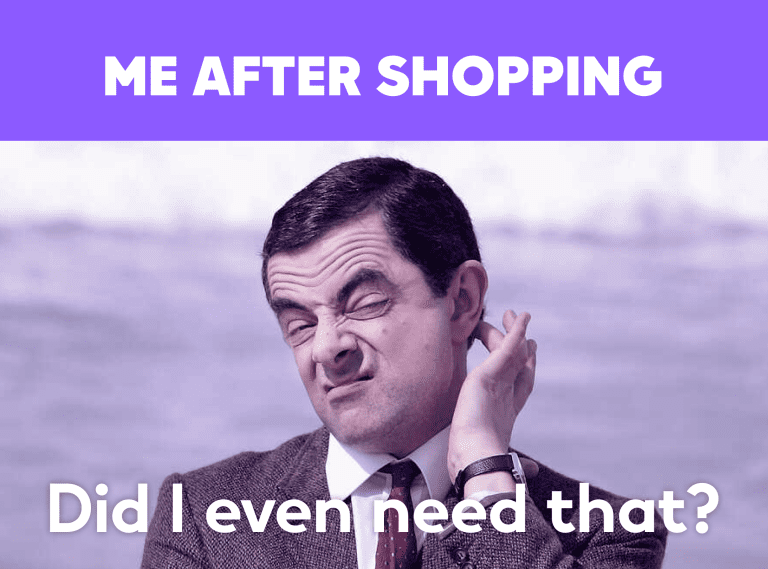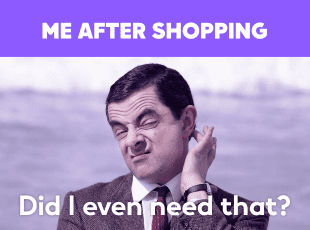 Do you have a keen eye for style and a knack for capitalizing on other people's laziness? Then maybe you should give start a business in Personal shopping. It's your chance to cash in on convenience by helping others curate their perfect purchases.
No need for start-up costs or certification here; you just need a good website or social media account for marketing to start a business in this industry. As you gain experience and build a reputation for being a resourceful, reliable personal shopper, you'll find more and more clients eager to embrace their inner sloth and let you do the legwork.
12. Handy Person Services
Handy person services give a golden opportunity to hammer out success by lending a helping hand to those in need of repairs or improvements. All you need is a toolbox of skills and a can-do attitude.
Build your client base by showcasing your skills on social media, local community boards, or through trusty word-of-mouth. Your clientele will grow steadily as you gain experience and establish a reputation for being a reliable, versatile, handy person.
13. Personal Fitness Training
Are you in good physical condition? Confident when it comes to health & fitness? Then stop with the self-satisfied gym selfies, and start getting paid by becoming a Personal fitness trainer.
Flex your passion for fitness while guiding others on their journey to better health. It's easy to kick-start your career—just bring your enthusiasm, motivation, and knowledge to the table.
Focusing on clients' goals, sharing testimonials, and showcasing your skills will attract more people eager to break a sweat under your guidance. Jump into personal fitness training and transform lives—one workout at a time!
14. Meal Preparation
This might be your business venture idea if you enjoy cooking and the results don't taste terrible. Meal prep services are your recipe for success as you help busy families savor nutritious, home-cooked meals.
Showcase your culinary skills and passion for healthy eating, and you'll find clients eager to feast on your creations. Cook and deliver delicious meals that can be easily reheated, making life a bit more flavorful for everyone.
Delve into the world of meal prep services and serve up a hearty helping of success!
15. Home Organizing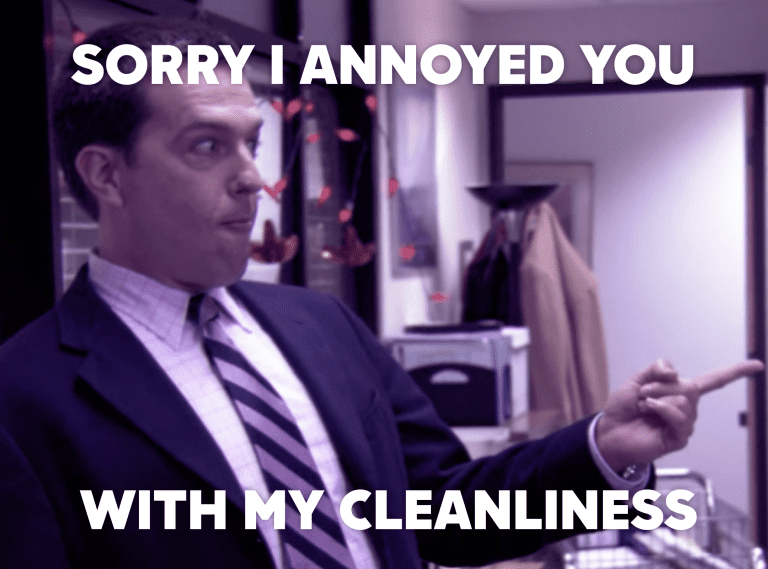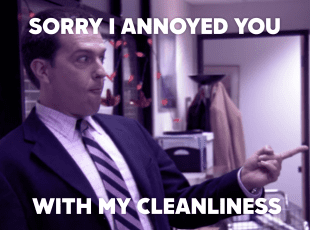 Are you a bit of a neat freak? Borderline OCD when it comes to keeping things clean and tidy? Then starting a home organization business could be the gig for you.
With your knack for neatness and a flair for functional spaces, you'll create organized havens for clients eager to turn chaos into calm for their busy households.
Transform living spaces and streamline routines to attract more clients seeking harmony and balance. Dive into the world of home organization and get paid for fulfilling your compulsions.
Digital Products
16. Ebooks
Fancy yourself as the next William Shakespeare, Henrik Ibsen, or possibly Garth Marenghi? Then Ebook creation is your chance to turn digital pages into profit by sharing your stories with the world.
No decent stories? Write about your knowledge or skills. Your writing talent and compelling idea will captivate readers eager to learn or be entertained by your literary creations.
Publish your eBooks on popular platforms and build a loyal following of enthusiastic readers through social media. Immerse yourself in the eBook universe and watch your literary aspirations come to life, one digital page at a time!
17. Digital Art
Think you've got what it takes to be one of the 21st century's greatest artists? No? OK, well, how about creating digital art to sell your own online store?
As a business idea, diving into digital art is your chance to turn a creative passion into profit. Sell your own unique artwork on platforms like Etsy or Redbubble, and turn your masterpieces into money.
But what if sketching a simple stick man is beyond your means? Worry not!
AI-powered tools like RunwayML are here to save the day, transforming ordinary images into captivating pieces of art. With AI as your secret weapon, you can create and sell mesmerizing artwork; no prior artistic skills are required.
18. Website Design
Did you know around a quarter of a million new websites are made every single day? With such high demand, it's easy to cash in by helping build them.
Launching a website agency is one of our better business ideas, and a fantastic way to turn the digital world into your playground. Worried about having no design or coding skills? Need something with no startup costs? No problem!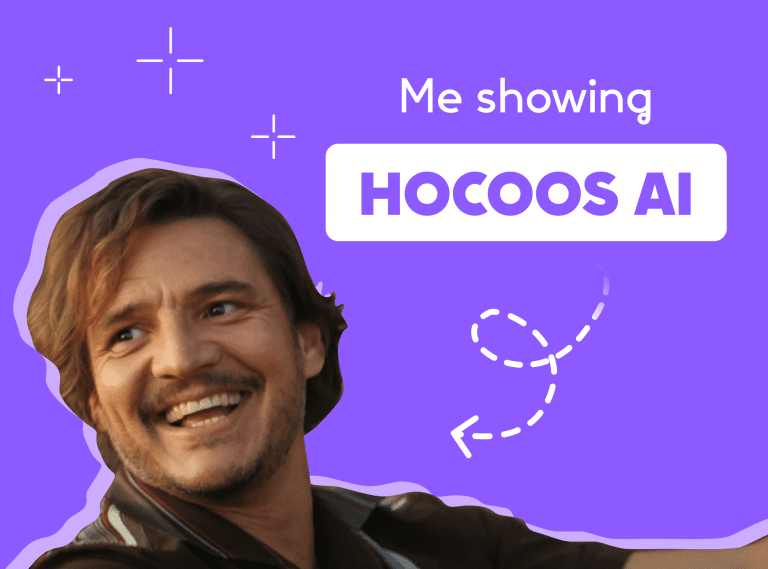 Hocoos AI Website Builder is your go-to solution for whatever you need website-wise. The AI wizard asks you 8 quick questions about your business and works its magic to create stunning websites and online stores in seconds.
The generated content is tailor-made for your needs, and any last-minute edits can be made with ease in the user-friendly editor.
Create as many websites as you want, and let Hocoos take care of the hosting. With the power of AI by your side, you'll be building an impressive web empire in no time!
Arts and Crafts
19. Greeting Cards
Are you a sucker for sappy sentiment? Then start selling greeting cards online! It's a massive industry that can let you turn heartfelt messages into money (yes, even with no skills!)
Embrace user-friendly tools and platforms (Canva, ChatGPT, etc.) to design, create, and sell unique cards for every occasion. Market your creations on popular sites like Etsy or Zazzle, and watch your customer base grow.
Dive into this feel-good venture, and you'll be the talk of the greeting card town in no time, but be warned: You'll have no excuse for forgetting your Moms birthday ever again.
20. Upcycled Furniture
Here's an amazing business you can start with no money. Selling upcycled furniture online is a fantastic way to turn old pieces into chic treasures. Breathe new life into pre-loved items with a touch of creativity, transforming them into stylish and eco-friendly gems.
Showcase your revamped creations on platforms like Etsy, eBay, or your own website. Connect with customers who appreciate sustainable living and unique designs, building a loyal following for your one-of-a-kind pieces.
Embrace this environmentally friendly venture, and you'll soon be sitting pretty atop a throne of revamped furniture success, one lovingly restored item at a time!
21. Handmade Soap
Fancy yourself as the next Tyler Durden? And I don't mean beating up strangers in parking lots. That's right. We're talking about soap!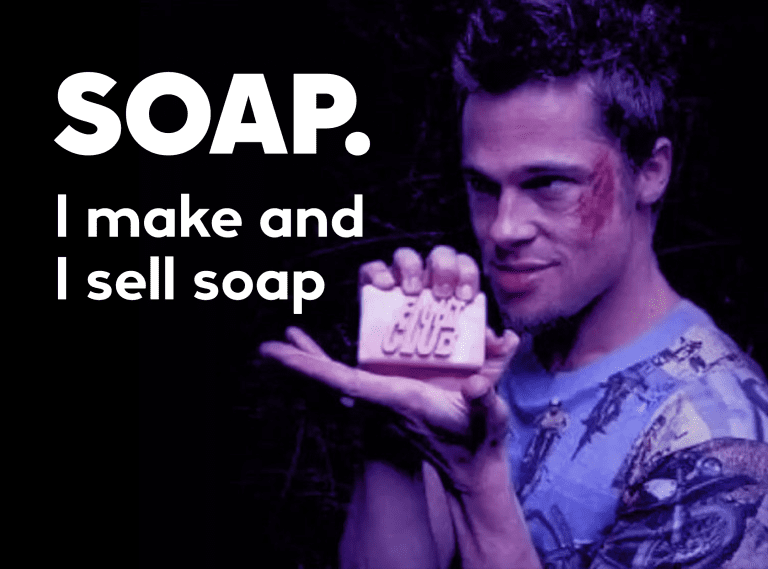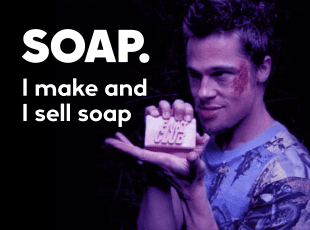 Creating a soap business is your chance to lather up success and make a splash in the world of handcrafted bath products with minimal startup costs. It's super easy to do, and there's a surprisingly sizeable market for natural, homemade soaps.
Create and sell handmade soap using easily available natural ingredients. You can clean up by selling your soap on Etsy, at local craft fairs, or through your own website; and worst case scenario, at least you'll never worry about smelling bad again.
Miscellaneous
22. Professional Photography
In a world full of terrible camera phone photography, offer something with a little more substance. Got a working digital camera? Good, then read on.
Starting a photography business is your chance to capture success by turning memorable moments into lasting keepsakes that capture people's emotions. Sound too easy? Hell, if Brooklyn Beckham can do it, you can too!
With a keen eye for detail and a passion for storytelling, you can transform ordinary scenes into extraordinary works of art. Showcase your images on platforms like Instagram, your own website, or even Etsy, and watch as your photography business takes off.
23. Renting Out Your Space
Want to be a massive property mogul? Let's start a little smaller…
Renting out a spare space, like a bedroom or parking spot, is a clever way to unlock extra income from your existing assets. Turn idle spaces into bustling hubs for travelers or commuters, and watch your passive earnings soar.
List your available space on platforms like Airbnb or SpotHero, and connect with guests or users in search of a convenient place to rest or park. Embrace this resourceful venture, and you'll soon be transforming idle corners into cash cow zones, one check-in or parking session at a time!
24. Vacation Property Management
Not got any space to spare, then fear not—you can still capitalize on the booming rental market by managing other people's vacation properties!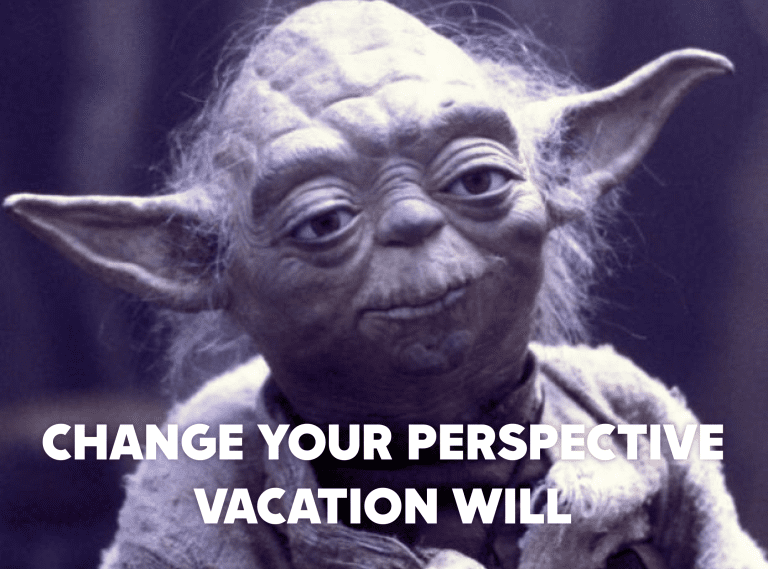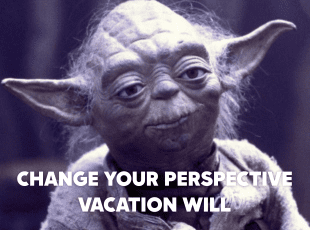 This business idea involves helping property owners showcase their spaces by taking care of listing properties, handling bookings, communicating with customers, and coordinating property upkeep. You'll be the key to transforming empty homes into thriving vacation rentals, one guest at a time!
Starting your own property management business means doing market research, familiarizing yourself with popular vacation rental platforms like Airbnb and Vrbo, and ensuring your clients' properties stand out.
Your vacation property management business can grow and thrive as you gain experience and build a network of satisfied clients.
25. Language Lessons & Translation Services
Are you one of the 4+ billion people on the planet that speak two or more languages? Then why not sell that skill to those billions who can't
Selling language lessons or translation services is your chance to turn linguistic abilities into a thriving and profitable business move, helping others bridge the language barrier, one word at a time. Offer your expertise through online platforms, social media, or with local communities, and watch your client base grow.
Whether you're teaching eager students or providing seamless translations for businesses, your services will connect people across cultures and borders.
26. Voice-over Services
Ever been told you have a voice so smooth it could butter bread? Nope, me neither. Still, voice-over work needs all sorts of work, so don't worry if you're not exactly Matt Berry.

Turn your voice into a lucrative business by offering voice-over services! Lend your vocal talents to commercials, audiobooks, or animated characters, and make a lasting impression with every word spoken.
Market your skills on Voices.com or social media platforms, and connect with clients seeking the perfect voice for their projects.
So What Now?
As you can see, plenty of amazing business ideas opportunities are out there for people looking to earn some extra cash.
You don't need a Ph.D. or trust fund to get started. The most important thing all small businesses need is a good idea and the commitment to turn it into a reality. Remember, success is just a little elbow grease away!
It's a broad list, but these businesses share one essential ingredient – They all benefit from having a business website. A well-built website;
Boosts your Business Visibility (and Credibility)

Gives easy access to your Products & Services

Allows for effortless Customer Communication

Enables online Marketing & Promotion
So, are you ready to create your own online business and earn some extra income? Then the best place to start is with Hocoos AI, the website maker extraordinaire!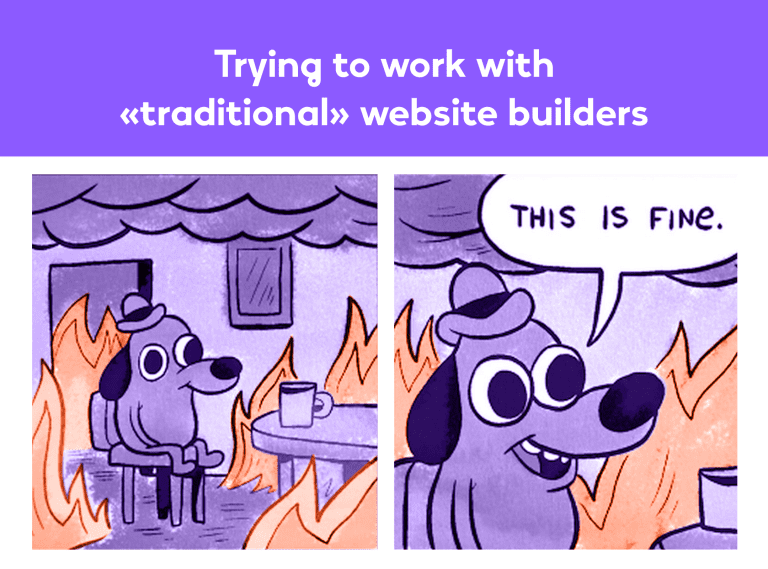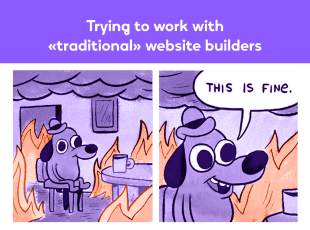 Our AI-powered wizard creates your website in seconds just by asking you 8 quick questions. It takes your answers to create text and image content you can use and make any changes from our user-friendly editor.
Hocoos even handle email marketing, custom domains, and hosting, so you'll have a professional website for your online business in minutes (not months)
So, go ahead and let Hocoos help you build your new business today!
---
FAQs
Q1: How do I start a business with very little money to no money?
A1: Focus on businesses that require minimal startup capital or costs and use free or low-cost resources to promote your services, like social media or online platforms like Etsy, Fiverr, or Upwork.
Q2: Can I start a business with no money and without any skills?
A2: Yes, many businesses require minimal skills to get started, and you can learn as you go. Choose a business idea that aligns with your interests or passions, and be prepared to invest time in learning and improving your skills.
Q3: How do I find clients for my new business?
A3: Start by promoting your services to friends, family, and neighbors. You can connect with potential clients through social media, local bulletin boards, or online platforms like TaskRabbit, Thumbtack, or Etsy.
Q4: How do I know if my own business plan or idea is viable?
A4: Research your chosen market to determine if there's demand for your product or service. You can also talk to potential customers to gather feedback and gauge interest in your offering.
Q5: How can I grow my business once it's up and running?
A5: Focus on providing exceptional customer service, building a strong online presence with platforms like Hocoos, and continually refining and expanding your product or service offerings. You can also leverage word-of-mouth marketing, online advertising, or partnerships with other businesses to attract new customers.
FOLLOW us
and find the tips and tricks you need to succeed.