How to Create a Website with AI
Creating a Website with AI
Hey there, aspiring web designers and website creators! So you're ready to make your dreams of running an online business a reality? Well, look no further because we've got just the guide for you!
In today's blog post, we're going to walk you through the simple steps of using Hocoos AI website builder to get your business online. No frills, no fuss, just straightforward instructions to help quickly build a powerful online presence with the power of artificial intelligence. 
So, sit back, relax, and let's get started on building your AI business website!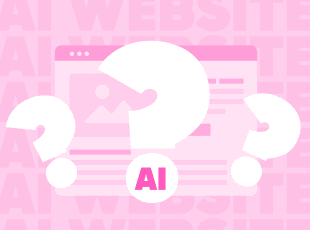 But what is an AI website?
Simply put, an AI website is one that's created using artificial intelligence to automate and simplify the website building process. Traditional website development requires large amounts of time, money, coding knowledge, and technical expertise, making it an impossible goal for many. 
However, with free a AI website builder like Hocoos, people with absolutely no technical experience can create a professional-looking website with ease. Not so long ago, creating a professional website could cost thousands of dollars and take months of work to complete; now, AI can make your free, functional websites in minutes.
Understanding the AI website creation process
Using an AI website builder is like having your own team of tech and design professionals ready and waiting to turn your ideas into reality. Creating a website with AI is the perfect example of human ingenuity working alongside artificial intelligence. 
Together, they form a powerful partnership that brings extraordinary websites to life with ease. So, let's find out how an AI website builder can revolutionize the creation process, making professional websites accessible to everyone.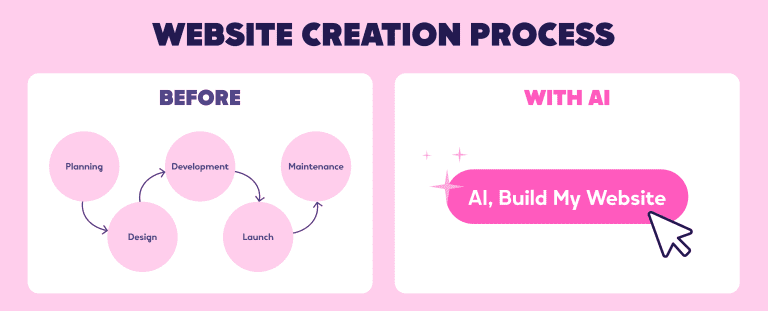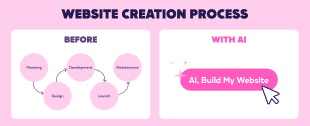 Step 1: Work out your website's purpose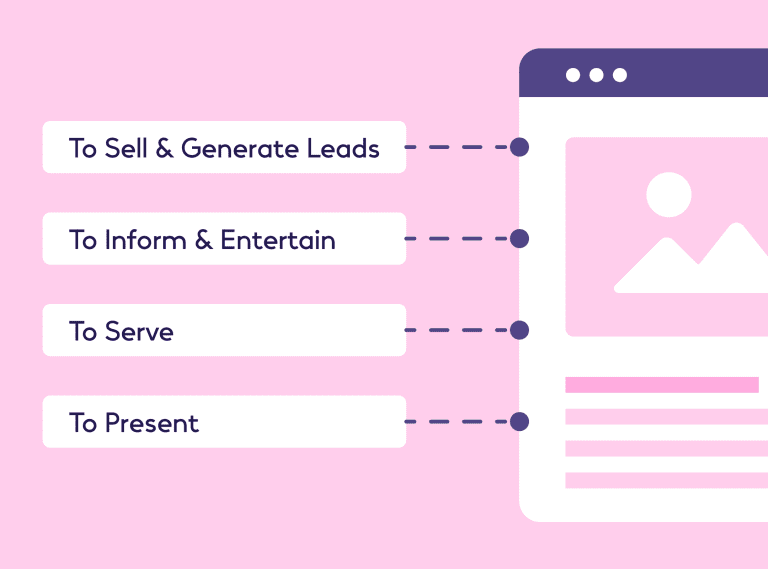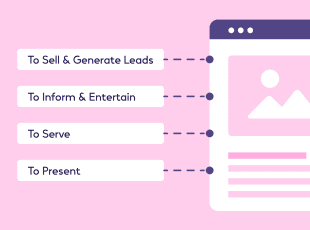 Before you start building your dream website though, it's important to figure out why you want to create it in the first place. It may sound obvious, but understanding the purpose of your website is a crucial step.
Think about what you want your website to do. Do you want to share your thoughts and stories on a personal blog? Or maybe you're looking to sell products through an online store? Perhaps you need a booking system to manage appointments or a portfolio to showcase your work.
By being sure about the purpose of your AI generated website, you'll be able to make better decisions throughout the entire website building process. It saves you time and effort because you'll focus on what matters for your specific goals.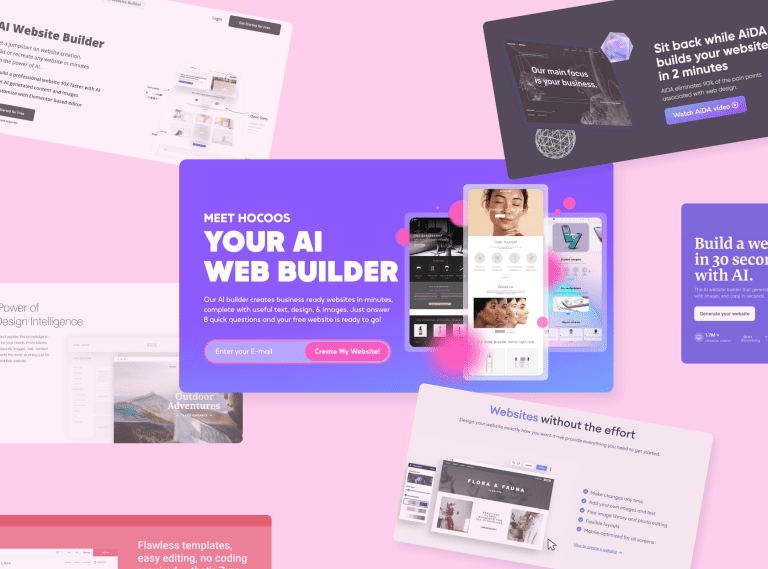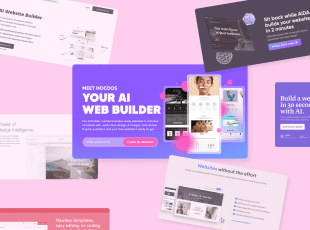 Step 2: Choose an AI website builder
Once you know what type of AI website you want, it's time to select an AI website builder. However, it can be hard to choose the right one, as there are so many great platforms available to create websites.
Still, there are a lot of AI website builders out there that claim to be innovative, but really just pump out endless variations of the same old tired templates and useless Ipsum Lorem. 
Instead, the best AI website builders work with you, asking questions about your business to create a totally unique website that's 100% inspired by your business and its needs. 
You want an AI website builder that offers it all, from custom domains and web hosting to blogs and booking systems. One that comes complete with AI content generation, online payments, and marketing integrations, to name a few features. 
If you didn't know already, it's called Hocoos AI Builder, and it has built in tools that can create your perfect business website in seconds. Already know what kind of website you want? Then build it here for free with AI.
Step 3: Create your AI Website with Hocoos
If you clicked the link above, then you already know how easy it is to use the Hocoos AI website builder. However, If you still need a little convincing, then you're in the right place:
Head to

Hocoos.com

, enter your email, and click "Create My Website"

Our AI wizard will ask 8 questions about your business. Questions like: 

Where your business is based 

Your websites purpose and goals

Unique aspects of your business

Our AI Wizard asks 8 quick questions

Our wizard takes those answers and uses them to create your completely unique AI generated website. 
And that's it. Just answer 8 quick questions, and the Hocoos AI builder creates your perfect business website in seconds.
Step 4: Edit your AI Website
Once you've created your Hocoos AI Website, you can personalize it even more if you want. Our super simple desktop editor makes it easy to add those finishing touches, making everything perfect. 
Just click on the design icon inside your Hocoos editor, and a world of customization options will open up before you. You can change or create color palettes, select different fonts to make your text pop, and even blur background images for a stylish touch. 
Want to get creative? You can manually tweak the design of various website widgets to fit your style. Looking for inspiration? Then use our AI tools to generate new designs for you. Working with our website builder is like having a helpful design assistant by your side when you need them. 
With Hocoos, editing your AI website is a breeze. Make it uniquely yours, and watch it come to life with your personal touch.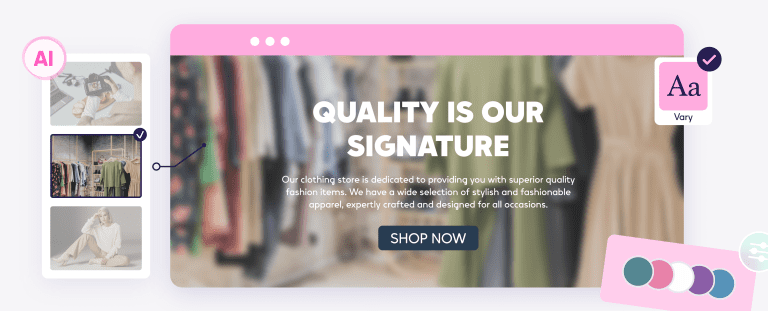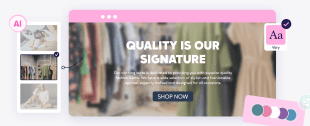 Step 5: Customize Content & Features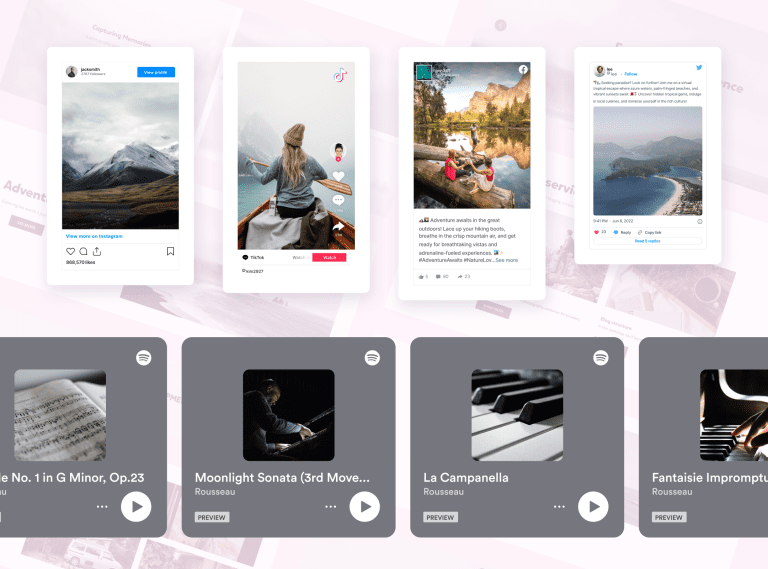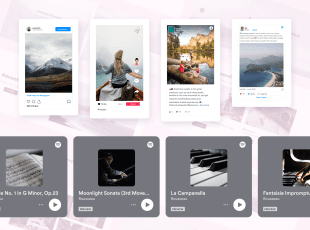 The Hocoos user-friendly editor makes it super simple to add new content and features to your website or edit the ones our AI wizard created for you. 
You can easily add text, images, videos, contact forms, social media integrations, embedded Spotify playlists, and much more. You can also create multiple web pages together, set up navigation menus, and organize your content effortlessly.
If you didn't do it when building your website with the AI wizard, you can even add extra functionality like blogs, online stores, or booking systems with just a few clicks. The Hocoos editor lets you do it all!
Step 6: Optimize for SEO
Search Engine Optimization (SEO) plays a crucial role in improving the visibility of your AI website on search engines. Hocoos AI is an SEO friendly website builder that's constantly making updates based on the current best practices to ensure your website gets found.
You can also head to the SEO in the Marketing section of your Hocoos Dashboard, where you'll find tools to help guide you through optimizing your website. You can easily add or edit keywords, URLs, and meta tags & descriptions to any web page.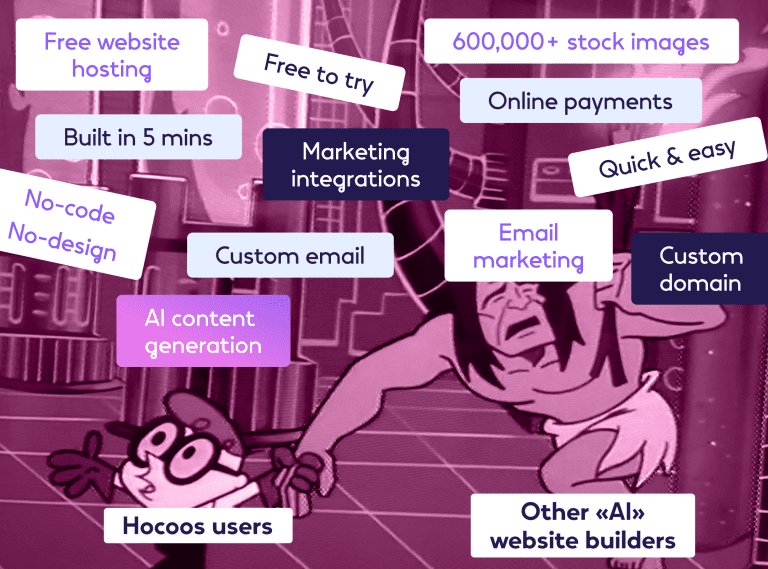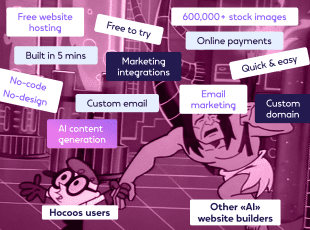 Benefits of using an AI website builder
It doesn't matter if you're a solopreneur, a start-up, or a well-established company, the Hocoos AI website builder has got you covered.
If the benefits aren't already crystal clear, check out these amazing advantages to building a website with Hocoos AI.
Time & cost efficiency: 
Hocoos AI website builder streamlines the process of making a website, saving you time and money compared to traditional website building methods. After all, you can create and host a basic website for free with Hocoos. 
User-friendly interface: 
AI-powered platforms like Hocoos provide intuitive interfaces and drag-and-drop functionality, making website creation accessible to everyone. There's no more tedious and confusing code to get your business online with our AI website builder.
Professional design: 
Working alongside AI design tools, you can create visually appealing, modern websites and online stores without the need for design skills. If you can picture what you want, you can create it with Hooos AI website builder.
Responsive and mobile-friendly: 
With Hocoos, your AI website is beautiful, no matter how you look at it. All Hocoos websites are designed to be responsive, ensuring a perfect user experience across different devices and screen sizes.
Feature Filled:
While you can use Hocoos AI website builder for free to create and host your site, we also offer a Premium Account with every tool you could ever need.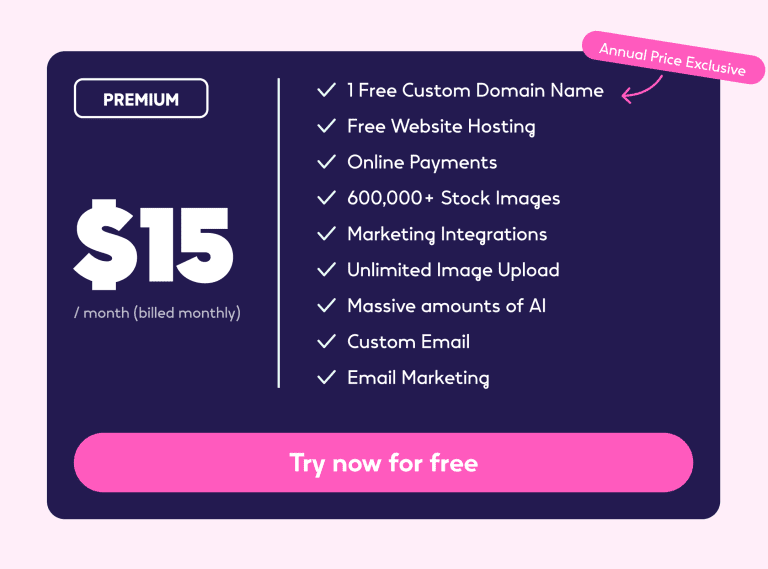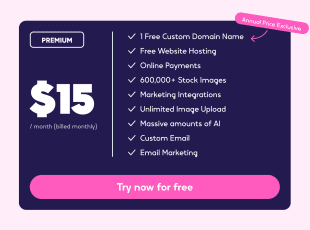 For a flat monthly fee of $15 you can access all our Premium Features and AI tools, including Online Payments, Marketing Integrations, Full AI Content Generation, Email Marketing, and much more. 
Still want more? Then pay for an annual Premium Account, and not only Hocoos will give you two months free, but we'll also pay for your own custom domain name. Now that's magic.
Want to find out more? Then head to Hocoos.com and create your own AI generated website; it's quicker than the time it took to read this article.
---
FAQs
1. Can I create an online store website with AI?
Absolutely! Hocoos AI website builder has all the AI tools you need to effortlessly create an online store in seconds and makes connecting it with your existing PayPal or Stripe account simple. 
2. Are AI websites customizable?
Yes, Hocoos AI website builder creates highly unique and completely customizable designs. You can modify your site's entire look, add or remove sections, and personalize your website according to your preferences.
3. Do I need coding knowledge to create an AI website?
No, coding knowledge is not required here at Hocoos. Our wizard has all the AI tools and coding knowledge to create your website for you, eliminating the need for complex coding skills.
4. Are AI websites SEO-friendly?
Yes, Hocoos AI websites include ai powered built-in SEO tools to optimize your website for search engines, enhancing its visibility online. Our website builder also guides you on how make mannual SEO improvements.
5. Can I switch AI website builders in the future?
It's often not possible to switch from one AI website builder to another as they are usually built on their own technical framework, making it impossible to migrate your content and design. Choosing the right platform from the start is the best bet to avoid complications later on.
FOLLOW us
and find the tips and tricks you need to succeed.