Hocoos AI Website Builder Features Update June 2023
Hello there, Hocoos community! 
We are fixated on becoming the world's best AI-powered website builder. With that in mind, our team has been super focused on finding ways to make your website building experience even quicker and easier than it is now. We've been concentrating on making things more intuitive, user-friendly, and creative when building your AI website. 
With that in mind, we welcome you to the first in a series of regular updates about newly released features here at Hocoos AI website builder.  
Today we will be talking about some new features we have recently launched to help make your AI website even more incredible. We will also tell you a little about what we're working on behind the scenes right now.
If you haven't made your professional website or online store yet, don't panic! Working with our AI website maker is as simple as answering 8 quick questions about your business. The Hocoos AI wizard takes those answers to create a one-of-a-kind website in seconds.
New Features
Let's look into the latest features to drop and discover what new things you can do with Hocoos AI builder. 
Hide Copyright Line
With our new update, you can now hide the Hocoos copyright line that usually lives down on your web page footer. Our AI website builder may do the work for you, but with Hocoos, you can fully control and tailor your website's design.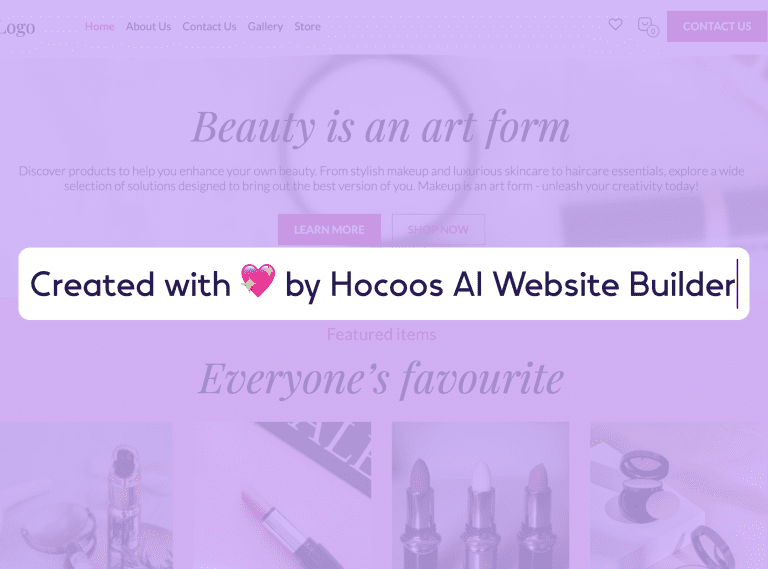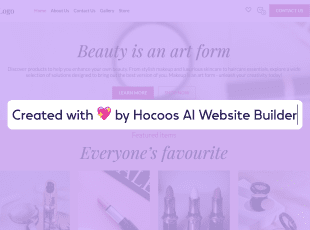 By hiding the "Copyright" line, you can create a more refined and uncluttered look for your AI website. Enjoy a visually pleasing, streamlined appearance that allows your content to shine through the competition. 
Embrace the opportunity to showcase your unique style and branding. With the freedom to customize your footer, you can replace the generic text with your own statement, legal notice, or anything else that reflects your brand identity. 
Enhance your professional image and leave a positive lasting impression on your visitors.
Blank Blog Post Option
Our latest update introduces the ability to create blank blog posts from scratch rather than just relying on AI blog content generation. Embrace the freedom to unleash your creativity and write original, innovative content that captivates your audience.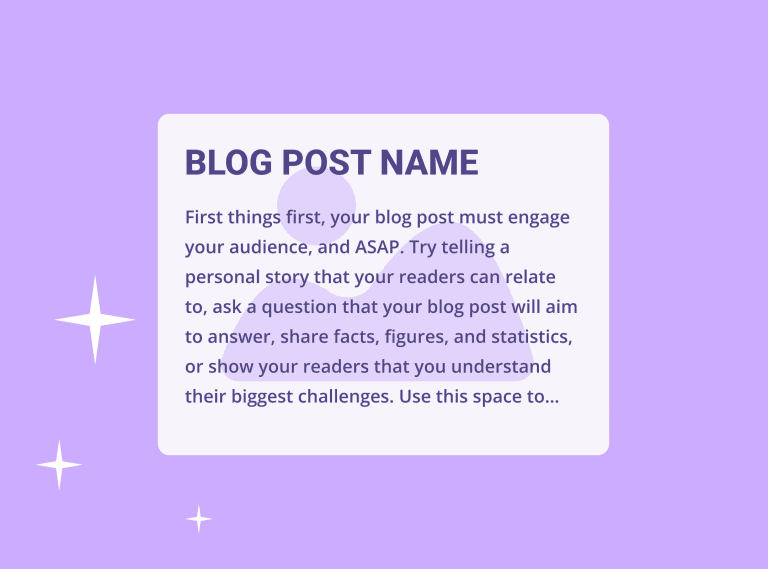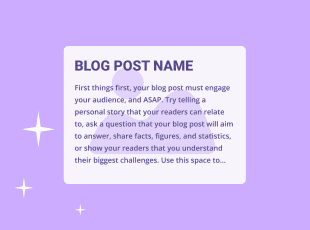 Enjoy unparalleled creative freedom with the Blank Blog Post option. Starting with a blank canvas empowers you to craft blog posts that stand out from the crowd, letting your imagination run wild without the limitations of text templates.
With the Blank Post option, you can create captivating content for your AI-generated website and blog that reflects your unique voice and style. Say goodbye to cookie-cutter posts with tired templates and hello to originality. 
Make a memorable impact and become the standout blogger in your niche.
New & Improved Widgets
Our collection of widgets has received some super upgrades, bringing you a wide range of new and improved options. Elevate your AI website-building experience with these enhanced tools that offer increased versatility.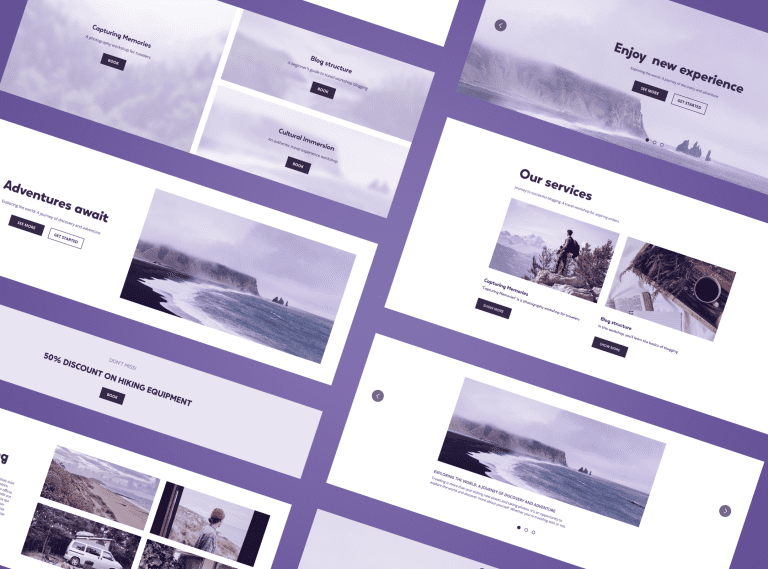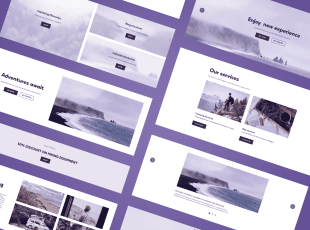 With the addition of new and improved widgets, you now have an expanded set of options at your fingertips. These widgets will empower you to create an AI-generated website that is more dynamic, engaging, and tailored to your exact needs.
From interactive elements to advanced functionalities, these tools allow you to add eye-catching features and optimize the user experience. With greater versatility, your AI website will stand out from the crowd
Explore endless possibilities and unleash your creativity with our new and improved widgets from Hocoos AI. 
Enhanced Mobile Menu Display
We're excited to introduce a new and improved mobile menu display designed to help make your AI website more mobile-friendly. Enjoy a seamless, user-friendly interface and intuitive navigation experience specifically optimized for every type of smartphone.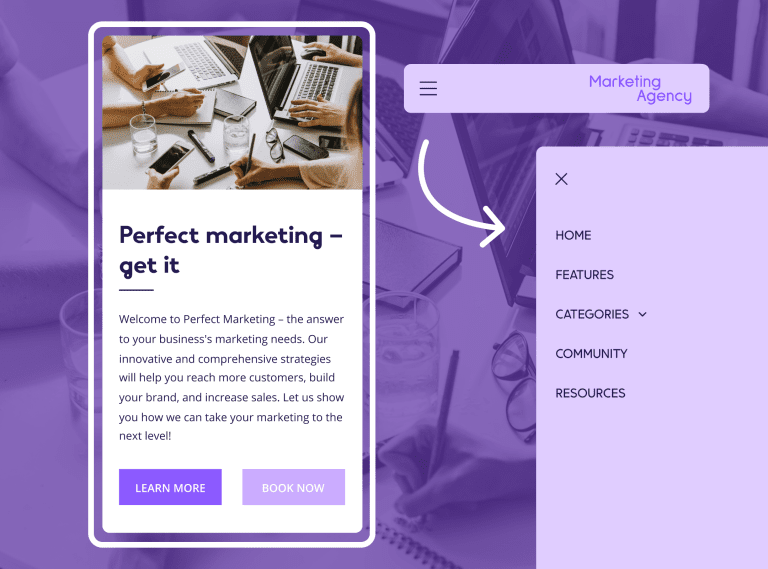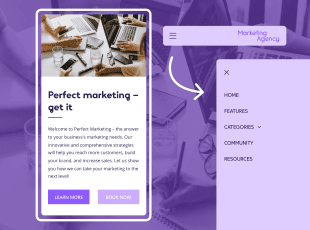 With the enhanced mobile menu display, your website becomes even more accessible and user-friendly on mobile devices. The clever design ensures visitors can easily navigate your responsive site and find the necessary information quickly.
It offers a smooth and optimized user experience, improving engagement and satisfaction for your mobile visitors. With our improved mobile menu, you enhance your AI website's accessibility, ensuring your content is easily accessible to a broader audience. 
Leave a lasting impression on your mobile visitors by leaving them with a simple but significant browsing experience.
Text Widgets Character Limit Removal
Say goodbye to limitations! We're super pleased to announce that we have removed the character limit in text widgets. Now you can unleash your creativity and use text widgets without restrictions.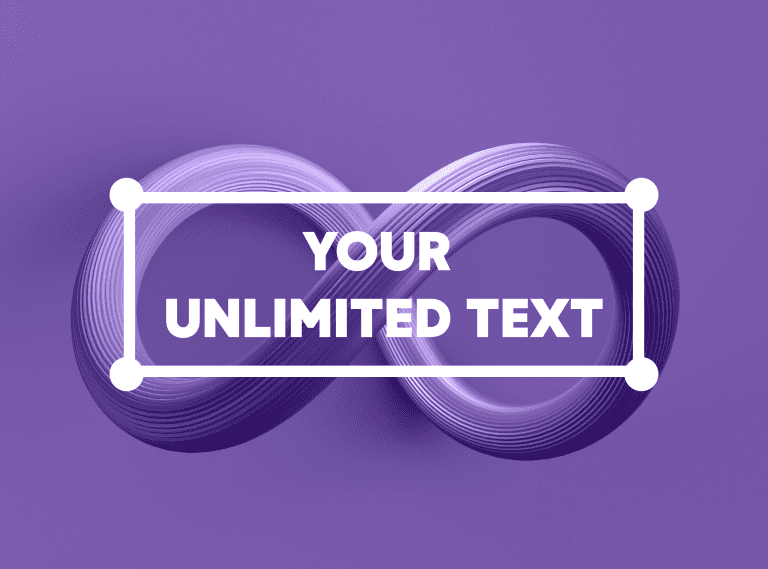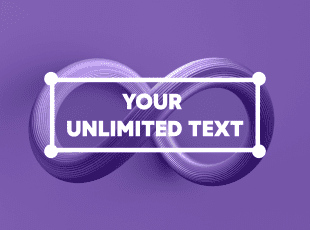 By removing the character limit, you can express yourself fully within text widgets. Whether it's sharing lengthy descriptions, showcasing extensive product details, or crafting comprehensive AI blog posts, now you can do it all without constraints.
Enjoy the unparalleled flexibility of text widgets without worrying about character limitations. This enhancement lets you provide in-depth information, communicate effectively, and engage your audience without compromise. 
Embrace the freedom to create AI website content that resonates with your audience.
Improved Color Palette Customization
We're thrilled to present our improved color palette customization, allowing you to match your AI website with your unique brand identity effortlessly. With a wide range of colors at your disposal, creating a consistent and visually stunning website with AI has never been easier.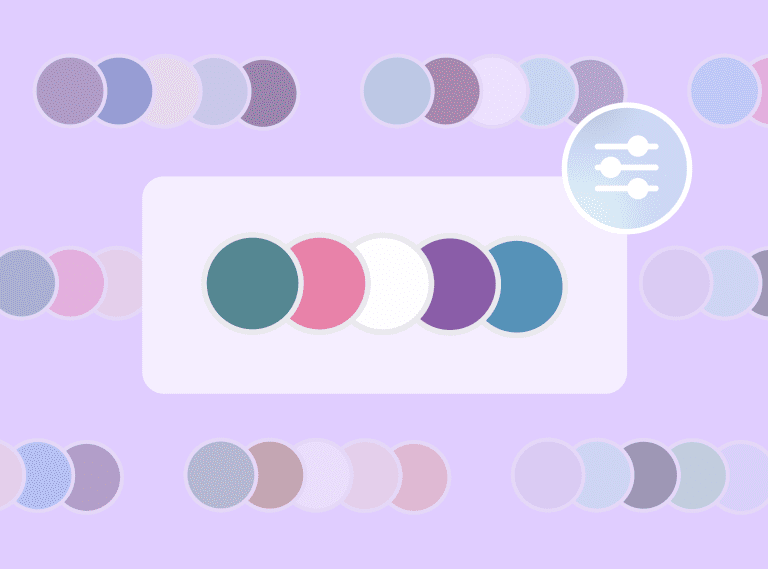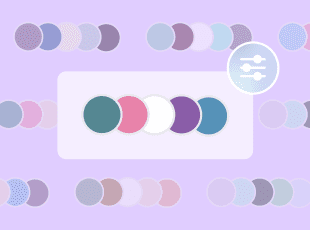 The improved color palette customization offers a wealth of options to express your brand's personality and create a cohesive visual experience. With an extensive selection of colors, you can ensure that every element of your website aligns perfectly.
Elevate your AI website's aesthetics and strengthen your brand presence with improved color palette customization. You create a visually pleasing and consistent user experience by selecting colors that resonate with your brand. 
Leave a lasting impression on your visitors and establish a strong and recognizable online identity.
Enhanced Domain Protection
Unlike other website builders, we are committed to safeguarding your website and prioritizing its security. With our enhanced domain protection, we have added robust measures to ensure the safety and stability of your domains.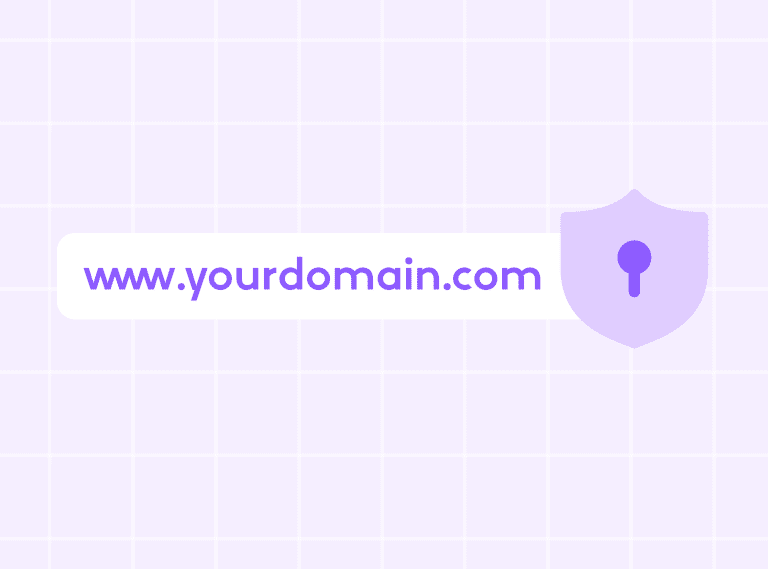 Rest easy knowing that your website is fortified with enhanced domain protection. This advanced security feature shields your domains and web pages from threats, improving their integrity and reliability. Enhanced protection lets you focus on your online business presence without worrying about unauthorized access or malicious activities.
Enjoy peace of mind knowing that your AI website is in safe hands. With a protected domain, you can build trust with your visitors, maintain uninterrupted website functionality, and protect sensitive information. 
Focus on what matters most—your business and connecting with your audience—while we care for security.
New Social Widgets
Amplify your online presence with our new social widgets, seamlessly integrating your Instagram, Facebook, Twitter, and TikTok posts into your AI Website.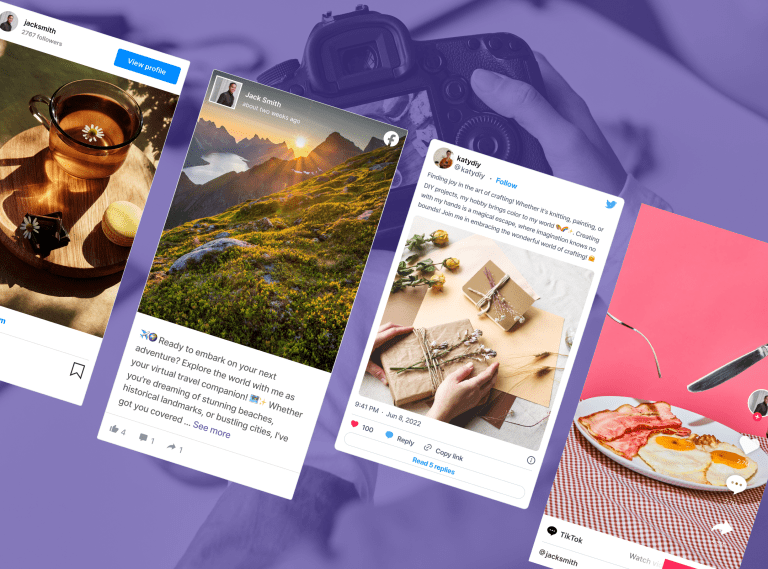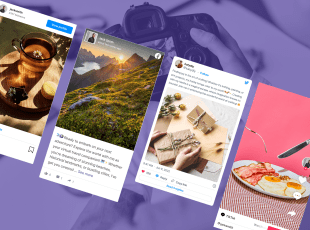 With the new social widgets, you can effortlessly showcase your social media content and engage with your audience directly from your website. It lets you build a stronger online presence, expand your reach, and create deeper connections with your followers.
Enhance your AI website's interactivity and boost audience engagement by incorporating your social media feeds. By providing seamless integration, you can captivate your website visitors, keep them informed, and encourage them to connect with you on various social media platforms. 
Strengthen your online brand, increase visibility, and cultivate a thriving community across different channels with the power of our new social widgets.
---
Upcoming Features
Now we've talked about what's new with Hocoos AI website builder, it's time to give you a little preview of some of the things our team is busy working on right now.  
Improved Editor Toolbar and Navigation
We recognize that efficient website creation is essential when using AI website builders. That's why we're working on improving our editor toolbar and navigation. 
With the enhanced editor toolbar and intuitive navigation, you'll experience a more streamlined and user-friendly website creation process. Accessing functions will be quicker and more convenient, allowing you to work more efficiently and accomplish tasks easily.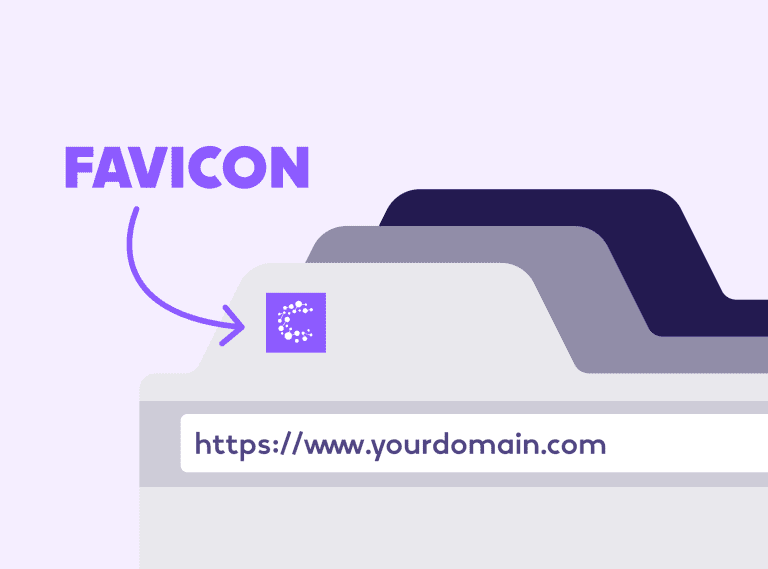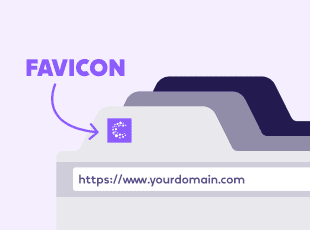 Ability to Change Favicon
We're excited to announce that Hocoos users will soon be able to change their AI website's favicon. This small yet significant feature will let you customize the icon displayed in browser tabs, giving you extra brand consistency and visibility.
By uploading your custom site favicon, you can compliment your custom domain and ensure that your brand is represented consistently, making a lasting impression on your visitors as they browse through multiple tabs.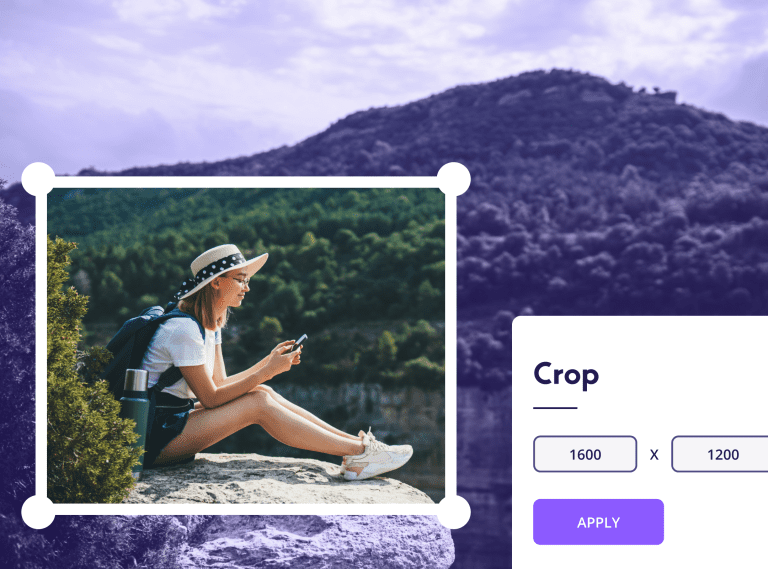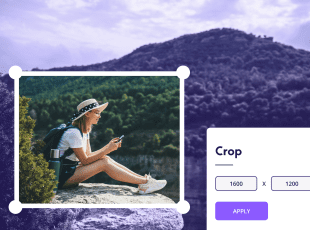 Improved Image Cropper
We understand the importance of high-quality images in creating a captivating AI website. That's why we're excited to inform you about our upcoming improved image cropper tool, which will give you enhanced control over your images' appearance.
The refined image cropper tool gives you more precision and control when cropping your images. This upgrade will allow you to perfectly align your images within your layout, ensuring they fit seamlessly and enhance your web design and aesthetic.
New Header & Footer Variations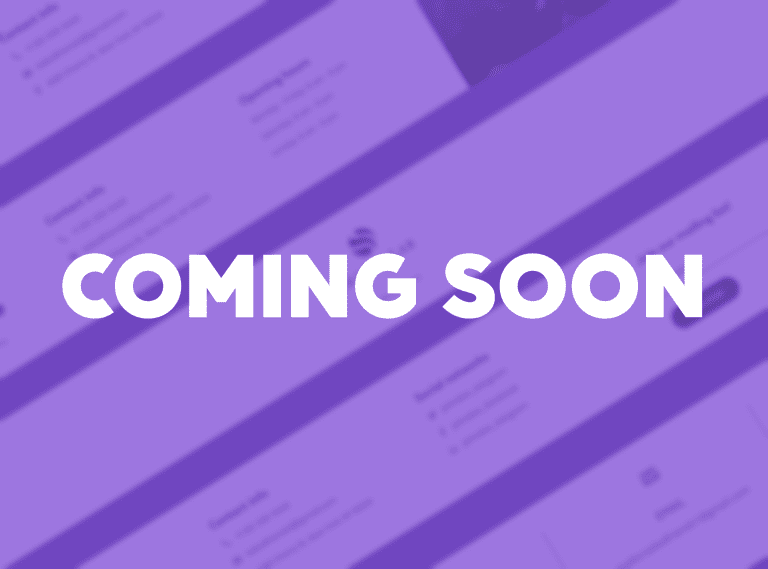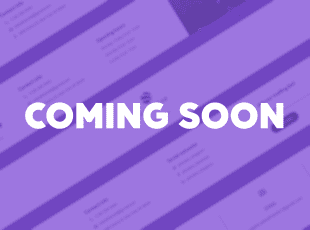 You'll have a wide range of options with the new header and footer variations we're working on. Whether you prefer a sleek and minimalistic look or a more intricate and feature-rich layout, our diverse collection has something to cater to your unique preferences and needs.
Elevate your website's visual appeal and functionality with our upcoming header and footer variations. Tailor your website's design to reflect your brand identity and create a seamless user experience.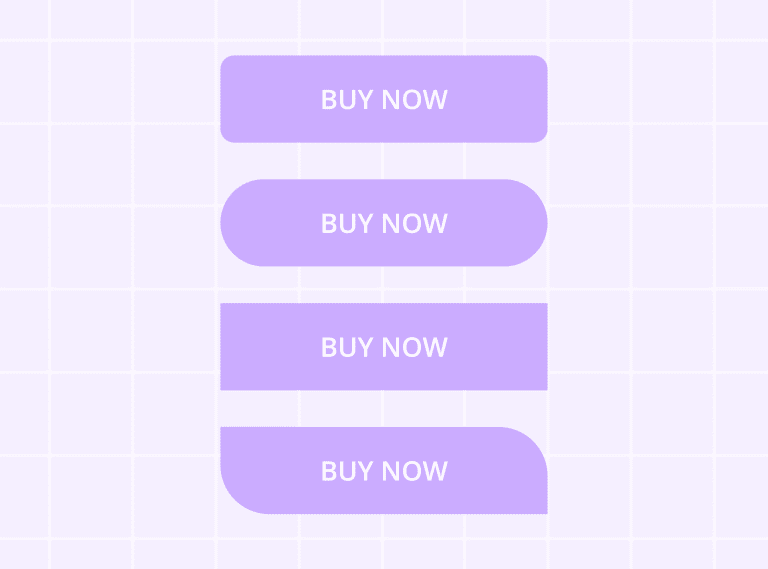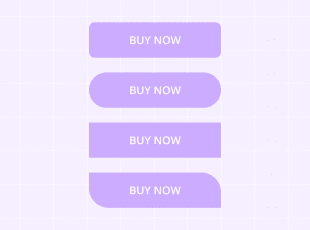 Ability to Change Button Shapes 
We understand that a website's design goes beyond aesthetics—it also plays a crucial role in enhancing user experience. That's why we're working on a feature that lets you change the shape of buttons throughout your AI website.
With this added layer of customization, you'll have the power to tailor the design and usability of buttons to match your audience's preferences. Selecting different button shapes will create a more visually appealing and user-friendly experience, potentially boosting engagement and conversions.
---
Conclusion
Here at Hocoos AI, we always look for ways to simplify the website-building process. We listen closely to all our user feedback to create the best AI website builder in the world.
If you want to create a website or online store for your business or passion project with just a few clicks, look no further. With the power of our AI builder, creating blogs, booking systems, or online stores has never been quicker, easier, or produced such impressive results.
No confusing code, depressing web development, or tiresome technical skills are required. All you need to do is answer 8 quick questions, and in just a few minutes, your AI-powered website will be ready to launch online.
It's free to try (including hosting), and the whole process takes less time that it took to read this article. So, what have you got to lose? Create professional websites in seconds today with Hocoos AI.
---
FAQ
How often does Hocoos AI release new website features?
We release features pretty regularly, as we are always making improvements and listening to user feedback. On average, we release major features or updates monthly.
Is Hocoos free to use?
Yes! You can absolutely create and host a website for free with Hocoos AI.
Does Hocoos have paid features?
Yes. We have a group of premium website features and increased usage limits, available for $15 per month, or pay $150 for the year and get 2 months free, plus a free custom domain name.
Does Hocoos take feature requests?
Yes! We are constantly listening to user feedback and ideas to develop new and exciting features. If you have something in mind you would like to see, just share it with us. If we like it, we'll add it to our AI website builder toolkit
What is an AI Website?
Think of an AI website as a website that's designed and brought to life by Artificial Intelligence. It takes your input, then uses machine learning and automation to whip up a unique, personalized website. Easy-peasy!
FOLLOW us
and find the tips and tricks you need to succeed.