How to Create an Instagram Professional Account
---
It used to be simple. See a cat. Photograph the cat. Post the cat photo to Instagram. Like other photos of cats. Today, social media has become crucial in every successful small business or side hustle digital marketing strategy.
That's why Instagram created professional accounts. With access to premium features like analytics, scheduling, and adverts, these accounts are designed with online business in mind, helping build brand awareness and generate leads.
But is it the best choice for your business? We'll discuss that and more, including:
The difference between personal and professional accounts for Instagram.

The key features that come with an Instagram professional account.

How to create your own Instagram professional account.
So, let's get down to business!
---
What is a Professional Instagram Account?
Instagram Professional Accounts allow brands to track engagement and interactions, helping them better understand their customers and increasing business reach and revenue.   
Instagram Accounts: Personal vs. Professional. 
If you're just using Instagram as a social platform to connect with friends and find inspiration, then chances are a personal account is good enough for your needs. It's that simple.
However, if your goal is to make money, professional accounts have two main advantages over personal accounts; lead generation tools and audience analytics.  
The 6 Benefits of Professional Instagram Accounts
Planning on using Instagram as part of your online marketing strategy? Then a professional account provides all the premium features you need to help it succeed. 
Here's a list of Instagram professional account premium features and their benefits:
1. Add A Contact Button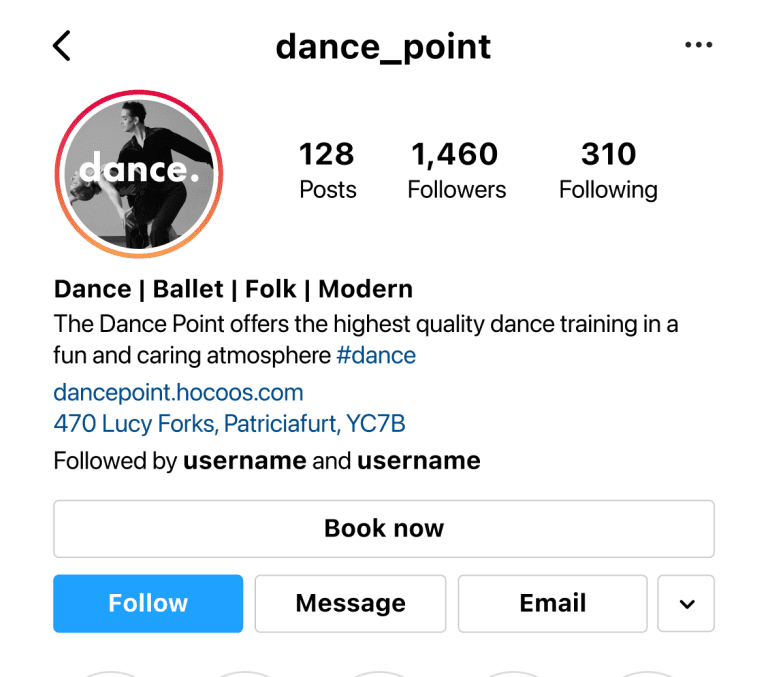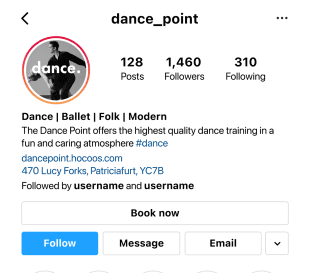 Instagram professional accounts benefit from the ability to add contact information directly to your profile. This allows current and potential customers to use your profile to reach out directly. 
When creating your account, you'll find a "Public Business Information" section. You can add your phone number, email address, and physical store location (if you have one).
2. Instagram Shopping + Actions
With more and more people shopping from their mobiles, it was only a matter of time before Instagram decided to become its own online marketplace. 
Professional Accounts benefit from the ability to create their online stores and in-post sales links, making them perfect for any side hustle or business website. 
By activating the Shop tab in their profile, businesses can effectively turn their Instagram account into a mobile storefront, selling items directly from their page.
3. Sticker Links On Instagram Stories
Replacing the former "Swipe Up" links that you may remember, Instagram has now introduced a new sticker link feature. With it, you can add an external link directly to your Instagram story, making it much more effective than pushing people towards links in your bio.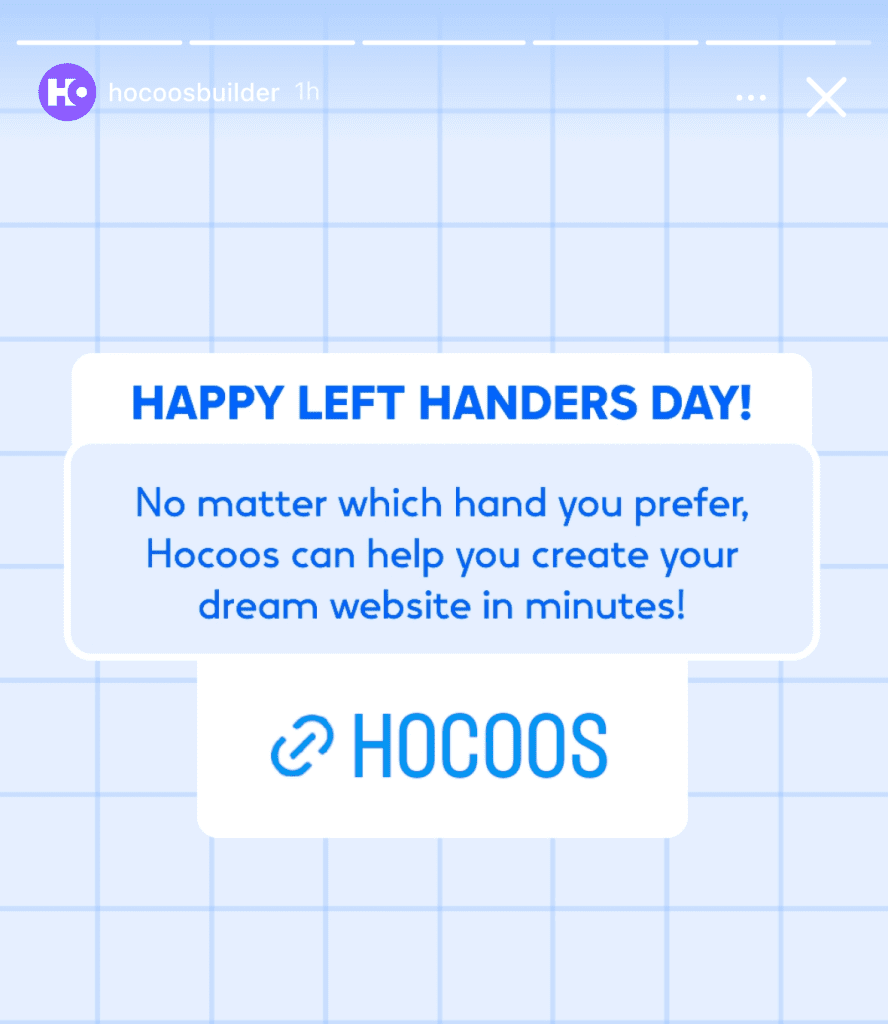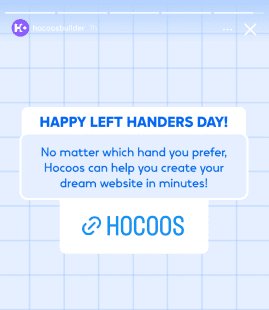 The sticker link lets you keep track of metrics to help you keep an eye on your click-through rate to better determine what's working. It also gives you more creative control than the swipe-up link, letting you play more with how it looks visually.
These new sticker links let your audience interact with your story by allowing engagement through replies and reactions, and unlike the swipe-up feature, you don't need to have 10,000 + followers to access this feature. Just activate your business account!
4. Boost Your Posts
Improve audience engagement with your latest content by boosting your posts to reach more potential customers. 
You can choose your target audience and select your budget before boosting a post with Instagram ads. The results of your ad spend are then available in your insights tab. 
Use the boost feature around campaigns to help drive traffic, increase conversions, build your following, and improve brand awareness. 
5. Access Instagram Insights
Analytics tools are a massively important part of any online marketing strategy. After all, if you want to improve your Instagram performance, then you'll need some way to measure it. 
Professional accounts give you insight regarding post performance and audience, including metrics like:  
Post reach and impressions

Customer content interactions

Data for follower numbers 

Audience demographic info
Learning who your audience is and how they interact with your business can help you plan how to make that audience even bigger!
6. Quick Replies 
Creating a professional Instagram account is a great way to keep up with all your DM's. Rather than replying manually, send messages by setting up quick replies. 
These pre-written responses can be sent to customers using a shortcut word. Save time by writing customized answers based on your most commonly heard questions. 
Your professional account even lets you categorize your inbox, filtering messages between different pads to keep track of important leads.

How to Create an Instagram Business Account?
To start, you can't actually create a professional Instagram account from scratch. Instead, you need to convert a personal account to access the premium features of the professional version.  
Top tip: We suggest creating and converting an account designed specifically for your business rather than your personal account. 
Once you've made your choice, these are the steps to switch your Instagram profile to a professional account: 
Go to your profile and tap ☰ in the top right-hand corner.

Tap

Settings.

Then

Account

.

Choose

Switch to professional account

.

Tap

Continue.

Select a category for your business and tap

Done.

Tap

OK

to confirm.

Tap

Business

.

Tap

Next

.

Add contact details and tap Next.

If you'd like, connect your business account to a Facebook Page associated with your business. 

Tap

X

in the top-right corner to return to your profile.
After setting up your profile, you can choose whether to hide or show your business category and contact information from your bio. 
Just tap Edit profile, then go to profile display under Public business information. Choose your preferences, then tap done. 
Well Done You! Your Business Instagram account is officially open and ready to reach new customers. 
Try Instagram Insights to find out what content works best, then use that information to plan for future engagement and content strategies. 
Take those high-performing posts and try promoting them with Ad tools to increase engagement even more. This will likely result in more followers, which in turn means more revenue!
Instagram's algorithm is constantly changing how and when users see your content. While upgrading your account to a business profile can help you beat the odds, it is only one part of the puzzle.
After all, while social media is a great marketing tool, it's no replacement for a proper business website.
Hocoos AI Builder creates your website in under 5 minutes. Just answer 8 questions about your business, and our AI wizard will even create custom text, images and design. Create yours quicker than signing up for a social media account.
FOLLOW us
and find the tips and tricks you need to succeed.