Thriving in the Digital Marketplace: How to make money and earn a living online
Are you thinking of earning some extra income but don't have a clue where to start?
Don't worry, because the internet offers endless possibilities to choose your own schedule and make money online, even if you're unsure what your specific skill or talent is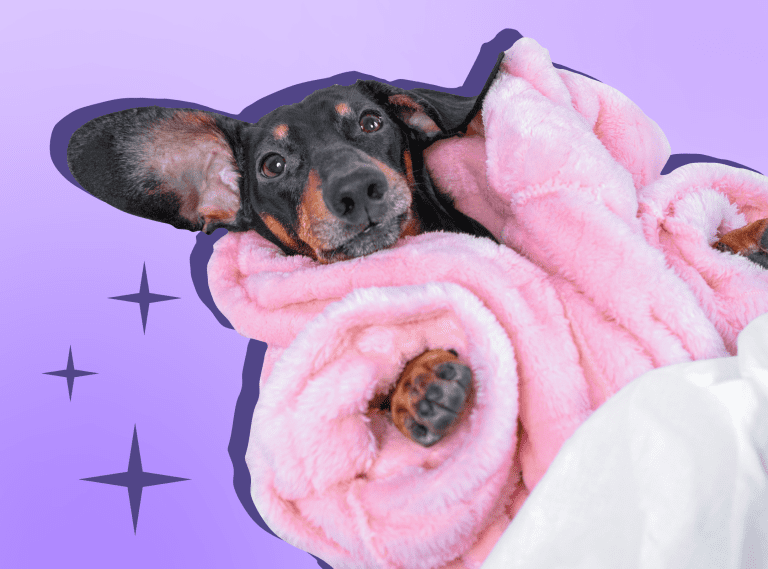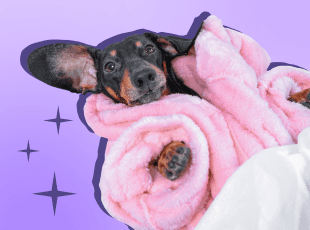 Now, we understand that everyone has different levels of skill and budget, so we've got you covered no matter your situation.
Today we are going to show you how to start earning money and making a living online. We've created a list with loads of different ways to make that extra cash you've been dreaming of.
So, let's explore some exciting ways to earn a living online without even leaving your bed.
Content Creation
1. Blogging
Blogging is one of the most tried and tested ways to make money online. All you need is a passion for a particular topic and the ability to write the kind of content people want to read.
Just choose a niche, set up a blog using a platform like WordPress or Hocoos, and start publishing posts. Simple.
When your blog starts to build an audience, it's time to monetize it. You can display ads on your website using Google AdSense, which pays you based on views or clicks or work with brands for sponsored content or product reviews, where you earn money for promoting their products or services.
One of the main benefits of blogging is the potential to earn passive income. After all, once your content is published, it can continue to attract readers and generate ad revenue long after you've written it.
2. YouTube
YouTube is a super popular platform for content creators to reach massive audiences and earn money online. To get started, create a channel focused on your niche and regularly upload high-quality, engaging videos.
Give your videos relevant titles, descriptions, tags, and eye-catching thumbnails to improve visibility and engagement. Like blogging, once you've built an audience, it's time to monetize it with ads.
Other income streams for YouTube channel creators include sponsored content, affiliate marketing, and selling merchandise or digital products.
Building a successful YouTube channel requires time, effort, and persistence, but it can be personally rewarding and incredibly profitable for those committed to their content.
3. Podcasting
Podcasting is a growing medium for sharing content. To start, choose something you're passionate about and plan interesting episodes around your topic.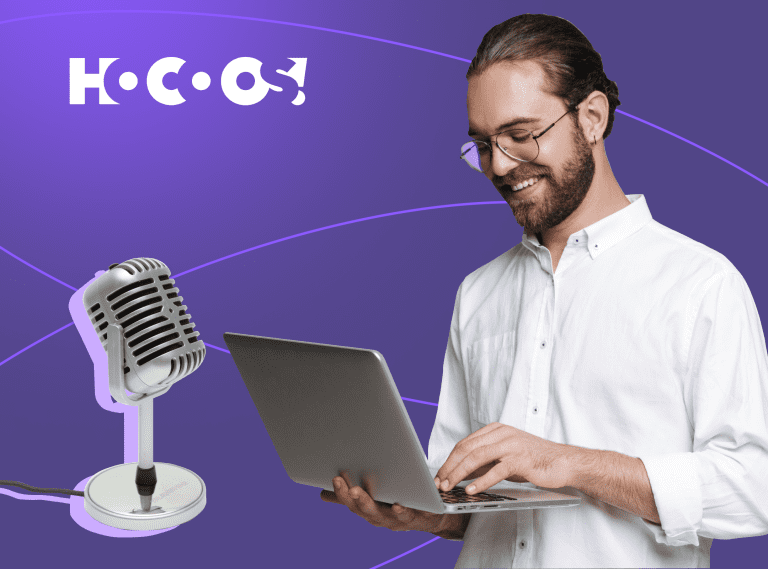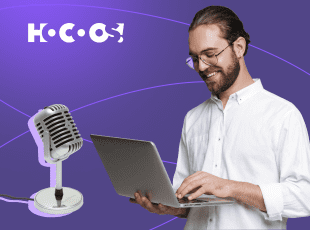 Invest in some recording equipment and editing software to make sure it sounds as professional as possible, then build your audience by releasing quality episodes consistently, promoting your podcast on social media, and engaging with your listeners.
You can earn more money with your podcast through sponsorship, ads, or listener-supported platforms like Patreon.
Like all content creation, success in podcasting requires dedication, quality content, and audience engagement.
With commitment and persistence, podcasting can be a rewarding way to earn money online while sharing your knowledge and passions with like minded people.
Freelance Services
1. Writing
If you have a knack for writing, there are plenty of opportunities to earn more money selling your wordsmith skills online. To start making money online, identify your areas of expertise or interest and start building a portfolio of writing samples.
You can find freelance writing gigs through platforms like Upwork or Fiverr, or pitch articles to websites and publications directly. You can also create and self-publish eBooks on online platforms like Amazon.
To be successful means having excellent communication skills, creativity, and consistency. By honing your craft and delivering quality work, you can build a profitable online writing career, sharing your knowledge and passion with others.
2. Graphic Design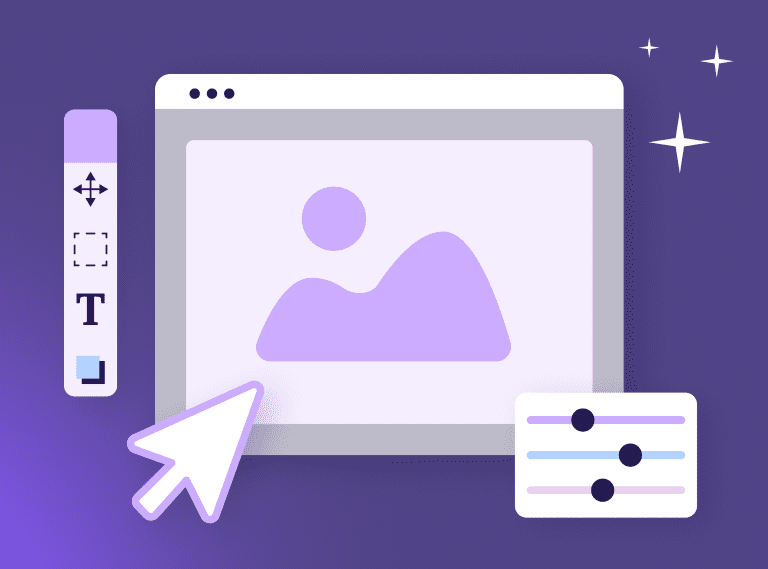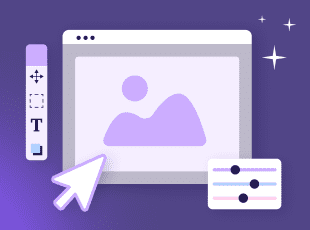 Are you skilled in graphic design? Lucky you, as there's a huge demand for logo creation and social media graphics. Start by building a strong portfolio using sites like Hocoos to showcase your design skills and styles across various projects.
Find freelance design opportunities on platforms like Upwork and Fiverr, or connect with clients directly through social media and networking.
Achieving success as a freelance graphic designer requires creativity, technical skills, and the ability to adapt to client's needs, but with dedication and quality work, you can build a profitable online graphic design career.
3. Virtual Assistant
Virtual assistants are becoming more and more popular, helping businesses with tasks like data entry, email management, and social media scheduling.
You can find these opportunities on platforms like Belay and Upwork or network within your industry to connect with potential clients. You can also create a website or LinkedIn profile to showcase your skills and services.
To be a super successful virtual assistant requires excellent organizational skills, attention to detail, adaptability, and some basic computer skills.
By providing exceptional service and building a strong reputation, you can create a profitable online career as a virtual online assistant.
4. Website Agency
A great way to make some money is to create websites for other people. No coding skills or design knowledge? No problem!
With Hocoos AI website builder, you can create unique, customizable websites in seconds. All you need to do is answer 8 quick questions, and the Hocoos AI wizard does the rest.
You can then edit the websites to suit your clients' needs with the super simple editor and upload them online in minutes.
With Hocoos AI, you can literally create a website design agency in minutes! Start creating for family and friends, or advertise your services on social media and watch your new website agency blossom into a thriving business!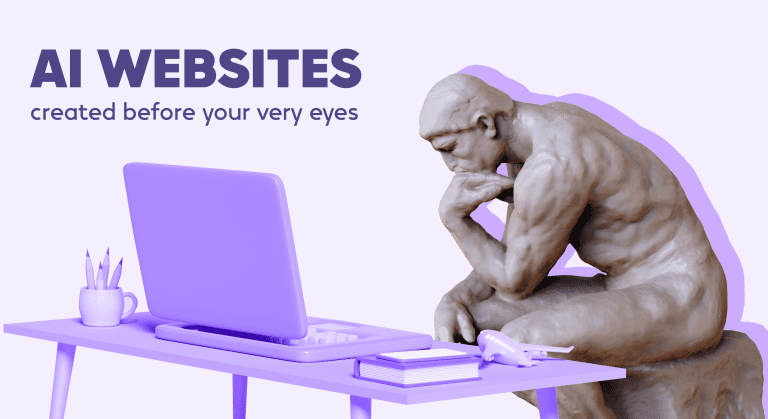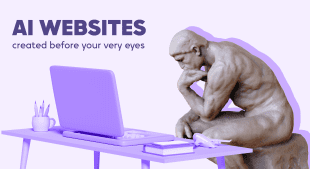 Try Online Teaching and Tutoring
Teaching is always in demand, with online courses and tutoring becoming popular ways to make money online by sharing your knowledge and expertise. To begin, identify your areas of expertise, such as academics, languages, or professional skills.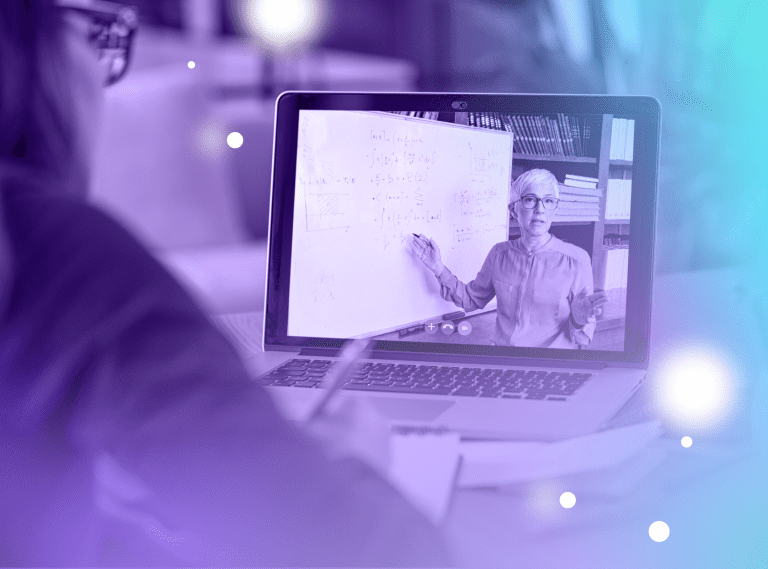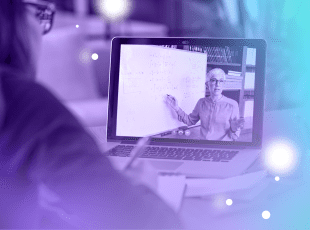 You can find opportunities to sell an online course on platforms like VIPKid, TeachAway, or Preply, or you can offer your tutoring services directly by finding clients through search engines or social media. You can also create and sell online courses on platforms online sites like Udemy, Hocoos, and Skillshare.
To make a success in online teaching and tutoring means having excellent communication skills, patience, and a genuine passion for helping others learn.
If you have passion, dedication, and knowledge of a subject, you can build a really rewarding and profitable online career in teaching and online tutoring.
Explore Affiliate Marketing
Affiliate marketing is a proven way to make money online by promoting other companies' products or services. Start by choosing a niche and joining relevant affiliate programs or networks like Amazon Associates or Commission Junction.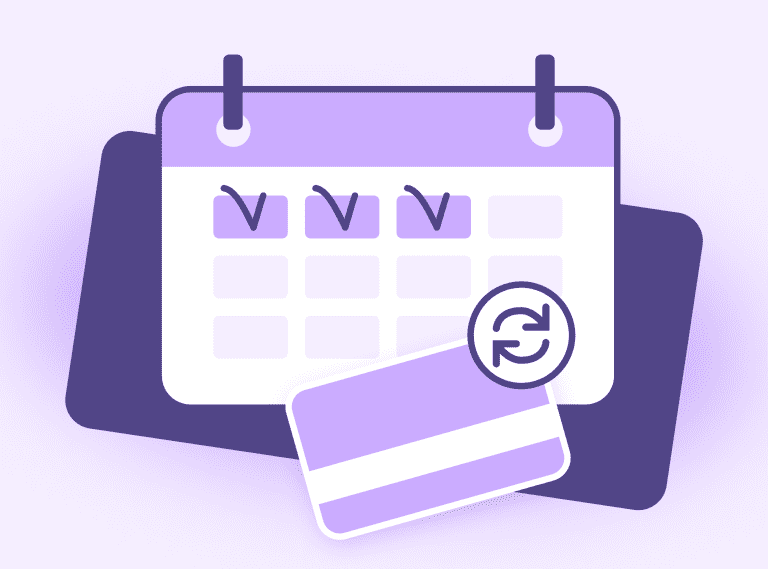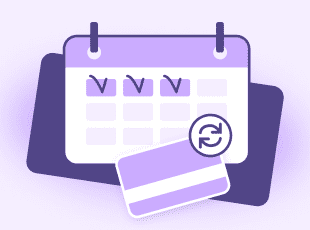 Next, create valuable content like blog posts, videos, or social media posts that include your affiliate links. You can drive traffic to your content using SEO, social media, or paid advertising to increase visibility and earnings.
Being successful in affiliate marketing requires patience, high-quality content, and smart promotion strategies, but by building trust with your audience and recommending and selling products with real value, you can establish a profitable online career in affiliate marketing.
Take Online Surveys
Online surveys and market research may sound boring, but they offer a simple way to make money online by sharing your opinions and insights.
You can sign up for survey websites and market research platforms like Swagbucks and Survey Junkie.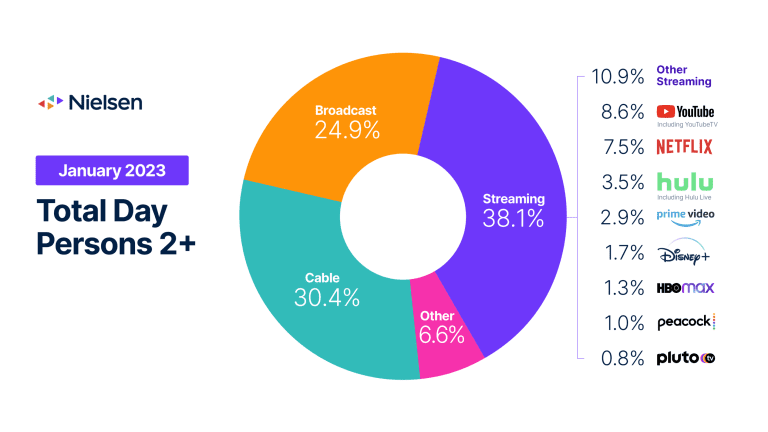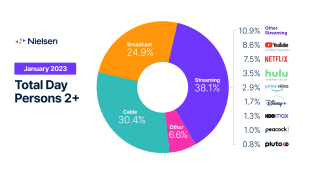 Try and keep things interesting by completing surveys and taking part in research studies that match your interests. You can earn anything from cash and gift cards to reward points in exchange for your participation.
Sure, taking online surveys won't make you rich, but they can be a super easy, convenient, and flexible way to make money during your spare time.
The best way to maximize your extra income is by signing up for as many online survey sites and platforms as possible and doing them whenever you have a spare minute or two.
Start Selling Digital Products
Selling digital products is one of the best and most popular ways to make money online. You can create and sell things like eBooks, printable art, or online courses.
To start, identify your area of expertise or interest, and then start creating digital products that cater to your target market or audience's needs.
You can promote your digital products through social media, blog posts, or email marketing to drive traffic and generate sales. You can sell your products on platforms like Gumroad, Etsy, or Shopify, which provide tools for managing sales and delivering digital files to customers.
Hocoos offers a user-friendly online platform that lets you create your own website where you can showcase and sell products and services in seconds. Building a website with Hocoos is easy, as our AI wizard does all the work for you.

Hocoos AI creates websites that provide a smooth and professional customer experience, all while giving you the tools to manage and grow your business online.
By offering high-quality products and services and using Hocoos, you can create a business in seconds and reach customers worldwide within a few hours only.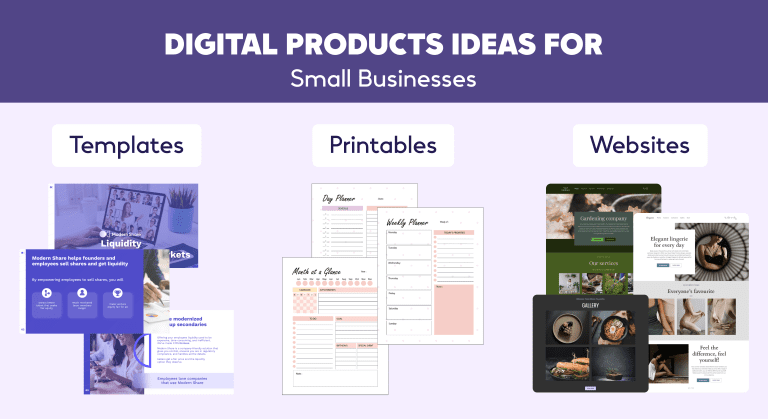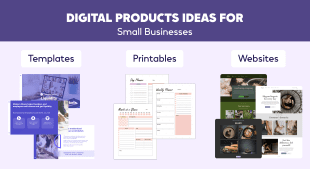 Begin Dropshipping
Dropshipping is a super popular way for many people to earn online with just a computer or mobile device. Simply put, dropshipping is all about selling physical products without having to waste time, effort, or money managing inventory.
With drop shipping, when a customer places an order, you forward the order details to your supplier, who ships the product directly to the customer. This business model is popular because it reduces overhead costs and risks.
Start by selecting a niche, researching products that are in high demand, and finding reliable suppliers on platforms like AliExpress or Oberlo.
You can set up an online store using eCommerce platforms like Shopify, WooCommerce, or BigCommerce. These sites give you the tools to manage orders, create content, accept payments, and customize your store's appearance.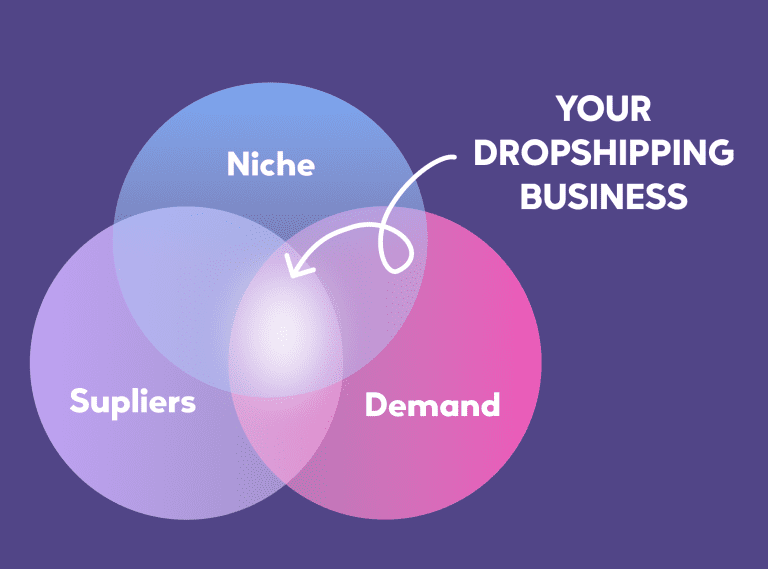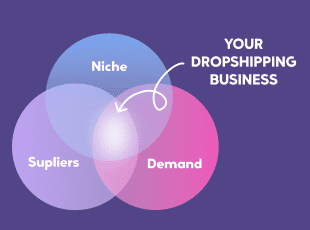 Then just promote your store and products through social media, content marketing, or paid advertising to drive traffic and generate sales.
Achieving success in the dropshipping business requires careful product selection, effective marketing strategies, and excellent customer service.
But by building your own online store and partnering with reliable suppliers, you can establish a super profitable dropshipping business in no time.
Play with Online Gaming and Streaming
Online gaming and streaming have exploded in popularity over the last past few years. You can make extra money online by showing off your gaming skills and entertaining viewers.
Choose a platform like Twitch or YouTube Gaming to start earning some money fast and making a living by online streaming your gameplay.
Grow your audience by streaming regularly, engaging with viewers in chat, and promoting your channel on social media platforms. Collaborate with other streamers and join gaming communities to network and expand your reach.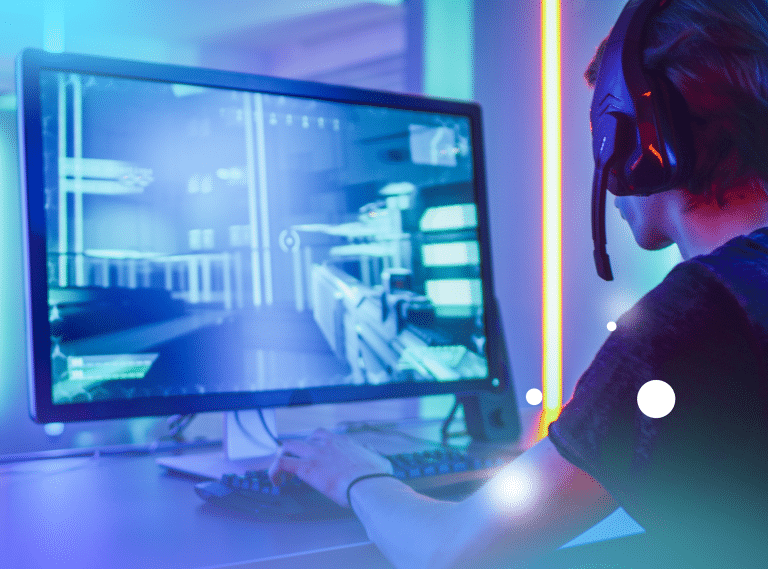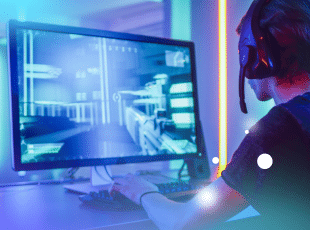 Monetize your streaming channel through platform-specific partnerships, like Twitch's Affiliate or Partner programs. These let you earn money from subscriptions, ads, and viewer donations.
You can also generate income through sponsored content, affiliate marketing, or selling merchandise. Achieving success with online gaming and streaming requires dedication, consistency, and a unique, entertaining persona that entertains viewers.
By offering engaging content and building a loyal fan base, you can create a profitable online career in gaming and streaming.
Become Social Media Famous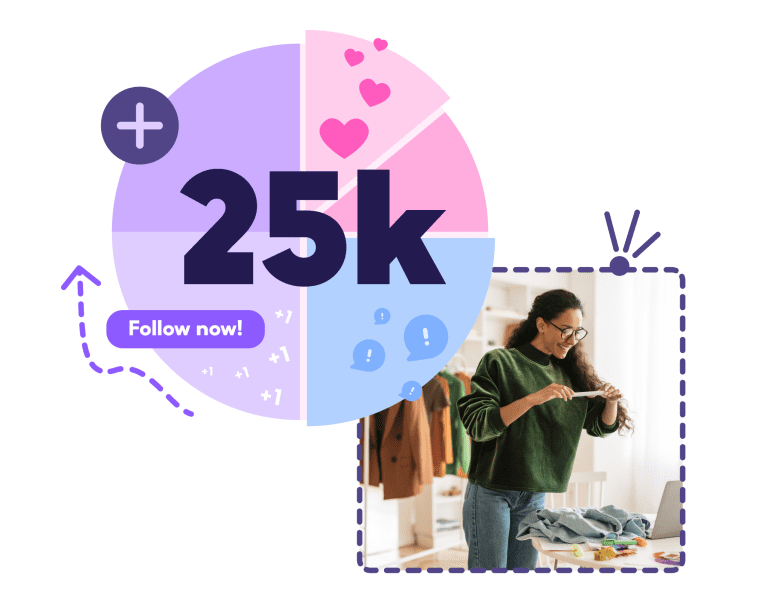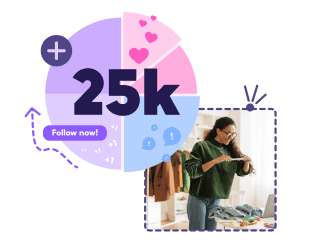 Social media isn't just a marketing channel; it's also a powerful way to make money online on its own by growing and monetizing your personal online presence.
Choose platforms like Instagram, Twitter, or TikTok and create fun, informative, engaging content that's tailored to your niche and designed to pique your audience's interest.
Grow your following by posting consistently, interacting with your audience, and using relevant hashtags. Monetize your social media presence through sponsored content, brand partnerships, or affiliate marketing.
It's a competitive space, so leveraging social media requires creativity, authenticity, and persistence. But by building a strong online presence and offering valuable content, you can create a profitable online career using social media platforms.
Check out Job Portals and Gig Economy
Job portals and the gig economy offer opportunities to make money online by providing services on a freelance or contract basis.
Register on platforms like Upwork, Fiverr, or Freelancer to advertise your skills and find freelance projects in areas like writing, programming, or graphic design.
In the gig economy, platforms like Uber, Lyft, or TaskRabbit let you offer services like ridesharing, delivery, or household tasks. These platforms connect you with customers seeking short-term or one-time services.
To make a success with job portals or the gig economy requires adaptability, excellent customer service, and effective time management.
By providing high-quality services and building a strong reputation, you can establish a profitable online career in the gig economy through mobile apps and job portals.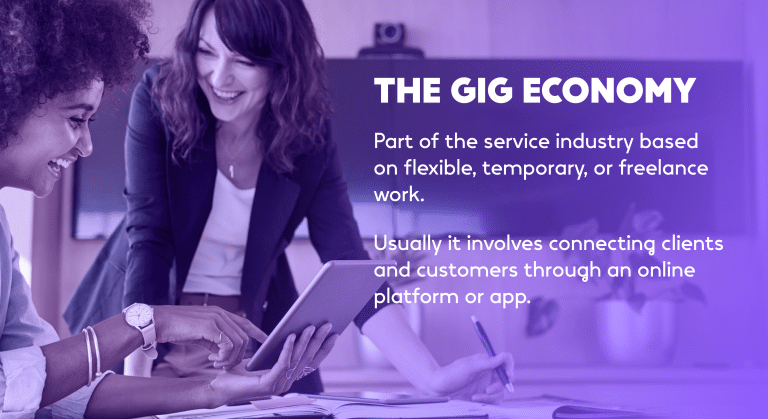 ---
Conclusion
In today's digital world, there are countless opportunities to earn a living online. Whether you're interested in content creation, selling online courses, teaching, or leveraging the gig economy, there's a path to suit your skills and interests.
Each method requires dedication, hard work, and the right strategies to achieve success, but no matter which online money-making idea you choose, you can increase your chances of success by creating a free website.
Just think of it as your online store or business card, the place where your customers can find you.
Hocoos lets you to build a professional website without any design or tech skills, as our AI wizard does the work for you. Easily edit your website, tailor it to your needs, and get online in minutes. Turning an idea into a real business has never been easier.
All it takes is a good idea, a solid internet connection, a little creativity, and the Hocoos AI website builder, and you can create a super successful online business and achieve your goals in no time.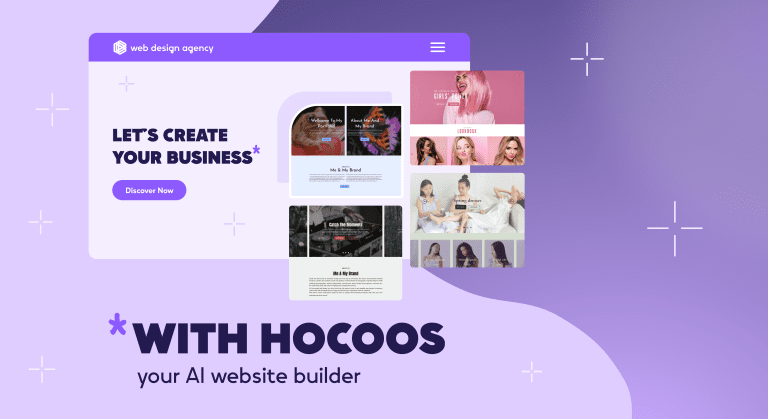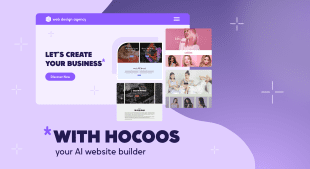 ---
FAQs
How long does it take to start earning money online?
The time it takes to start earning money online depends on the method you choose and the effort you put in.
Some methods, like surveys, can generate small income immediately, while others, like blogging or building a social media following, may take several months or even years to see significant results.
Do I need a website to make money online?
Having a website can be beneficial for certain methods like blogging, affiliate marketing, or selling digital products.
While platforms like YouTube, social media, and freelancing websites allow you to earn money without a website, creating one will help you build your audience and increase your earning potential.
Can I make money online without investing any money?
Yes, it's possible to make money online without investing any money upfront. Opportunities like content creation, freelancing, and surveys require little to no startup costs.
However, investing in tools, education, marketing, or a website can help accelerate your success. 
Is making money online legal?
Making money online is legal as long as you follow the rules and regulations of your country, pay taxes on your earnings, and avoid scams or fraudulent activities.
Always research any online opportunity for making money thoroughly and consult legal or financial advisors if you're unsure.
How can I avoid online scams while trying to make money?
To avoid online scams, always research opportunities before committing to them, read reviews, and look for red flags like unrealistic promises or requests for personal information.
Stick to reputable platforms and avoid "get rich quick" schemes. If something sounds too good to be true, it probably is.
FOLLOW us
and find the tips and tricks you need to succeed.