---
Maybe you want to modernize your small business to keep up with the competition and find new customers. Perhaps you're looking to grow your hobby or side hustle into something more serious. 
You may not WANT a website, but the time has come, and now you KNOW you NEED one. The problem is there are so many different methods, and you just aren't sure which is right for you. 
Well, that's why we've outlined some basics to help you find the best method to create your own website.
---
| | |
| --- | --- |
| Hire a Web Designer | |
Why struggle to do a job poorly when you could pay a professional, right? Hiring a proper web designer may be one of the simplest options, but it's also the most expensive. 
While there are plenty of options, finding a reliable, highly-skilled designer for your project can be difficult, especially one you enjoy working with. And you will be working with them. Having someone else realize your vision and turn it into reality is as time-consuming as it is costly, so expect plenty of back and forth as you search for compromises and work out revisions. 
Of course, when they're finished, you will have a fully functional website ready to put online. However, if you want to update your website's structure or content, you will need to pay your designer for any changes, which won't come cheap either. 
Talking about content, you will have to spend a lot of time reading, researching, and writing the content for your site. Then there's finding other media (like photos or videos) to help interest and excite your customers. Sure, you can outsource content creation, but that's another time-consuming expense.  
It's also worth remembering that you are paying for a web designer. Once the website's done, so are they. That means you must find, pay for, and manage your website hosting.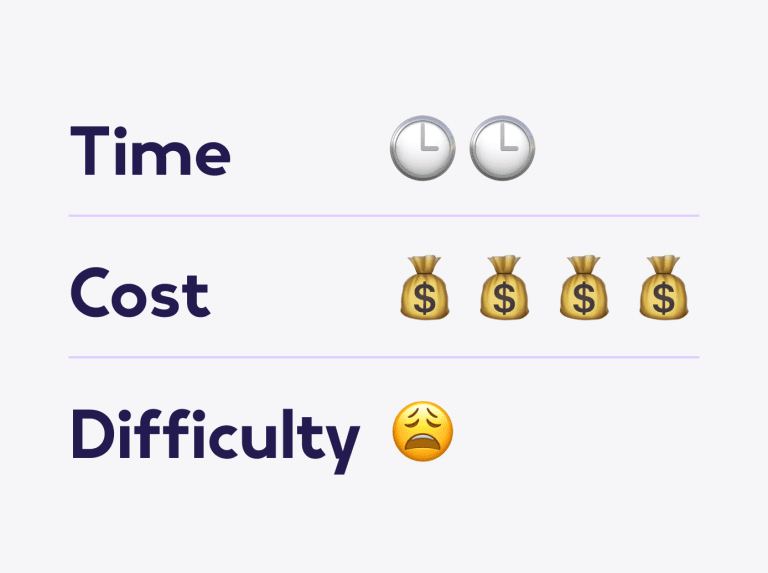 Long story short, this method (should) get the most professional results. If money isn't an obstacle, this might be your best option. Remember, the initial costs are high, and you'll be forced to pay whenever you fancy a change. 
TOP TIP – Whether you decide to use an agency or freelancer, make sure you have clearly-defined goals for your website.  
| | |
| --- | --- |
| Create It Yourself With Code  | |
Do you know HTML and CSS? No? Don't feel bad; neither do I. I tried to learn once, it wasn't a great success. It's probably best to stop reading it because that's about as basic as this explanation. 
However, if you're interested, here's a quick summary.
We've all heard the phrase "if you want something done right, do it yourself". While developing a website from scratch gives the most flexibility, you'll need to have lots of time on your hands and some in-depth programming knowledge to pull it off.
You can choose to build your website from scratch using Hypertext Markup Language (HTML) and Cascading Style Sheets (CSS). These are the core languages used to create almost every website. 
You have three options if you don't know these languages already. Either outsource to a designer (see above), try another method (see below) or spend too much time and money learning to code websites. 
You might decide it's worth the time and money, but you could be putting both to better use; remember, you're a business owner, not a web designer. Every cent and second you spend learning to build a website is a wasted resource you could have invested back into your business. 
You will also need to find, learn and pay for other tools or resources, such as code editors, File Transfer Protocol (FTP) applications, and local development sites. Sure, knowing code means you can save time and money in the future, but do you want to spend the next few years chained to your website?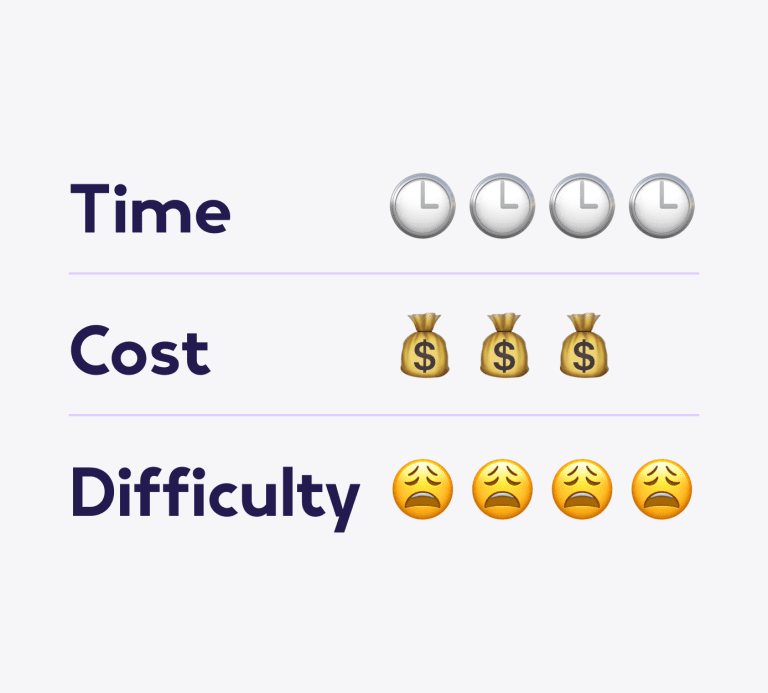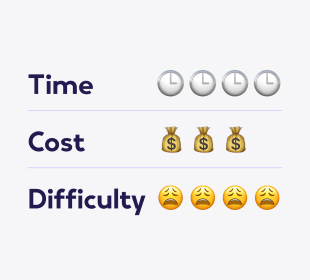 To summarize, this method is the best option if you already know what you're doing. If not, it will take far too long to learn and ultimately cost more than it would just to hire a professional in the first place. 
TOP TIP – If you don't know how to code, have read this far, and are STILL thinking of learning to build a website from scratch, then much respect and good luck; you'll need it. 
| | |
| --- | --- |
| Try A Website Builder | |
Think of a website builder the same way you would a rented house. You can paint and decorate the rooms however you want, but don't even think about messing with the structure. 
A website builder helps you create a site quickly by letting you drag and drop the different features you need from a selection of pre-made templates. 
These online tools are strong options for people who don't have a clue about coding or design but know how they want their website to look.  However, while this method can save you time and money, it's worth noting that most of these solutions give you limited control over how your website works. 
Another common problem with website builders is that the simplicity of their solution is usually lost to the complexity of their pricing. It can be confusing when you don't know which plan is right for you and frustrating to find some features that come with extra costs. Do you know what I mean? 
And of course, once your website is complete, you still have to find and create content to fill it. Sure, some offer to create it for you, but usually it's just useless gibberish; English Ipsum Lorum that provides Zero value. That means writing lots and lots of text from scratch while spending hours searching for the perfect picture to go with it.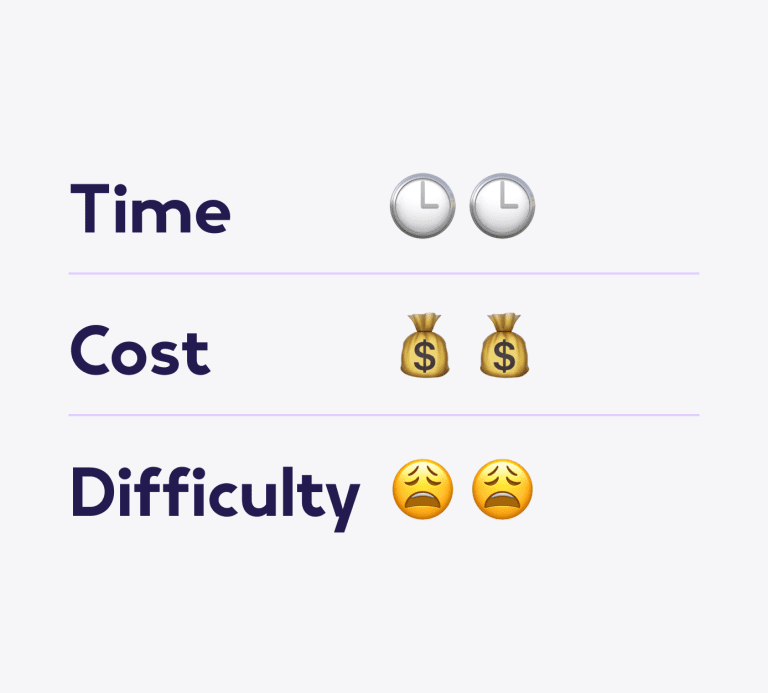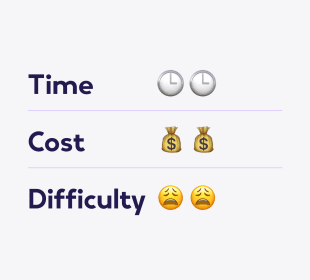 At the end of the day, your average website builder might claim to be quick and easy, but in reality, it will take you time to find your content, and some things are still pretty complicated and pricey. 
TOP TIP – Website builders sell themselves on simplicity, but when you run into problems, don't expect awesome customer service. After all, you get what you pay for.
| | |
| --- | --- |
| Let Hocoos AI Build Your Website | |
Does technology make you feel stressed and confused? No clue when it comes to creative design? Maybe the idea of writing a website's worth of content leaves you in a cold sweat.
Well, you can forget those worries with Hocoos AI Builder, the future of website creation! 
No need for any tech skills, as the AI wizard creates your tailored website for you from an exhaustive list of different business types. 
When creating your one-of-a-kind AI website, Hocoos chooses from a wide selection of design options, color palettes, and fonts to produce something utterly unique. 
There's even more magic to come. The AI wizard also creates text and images for your website, written by AI based on questions it asks about your business.
When everything is ready, the super-user-friendly editor makes it as simple as point and click if you want to change any part of your website.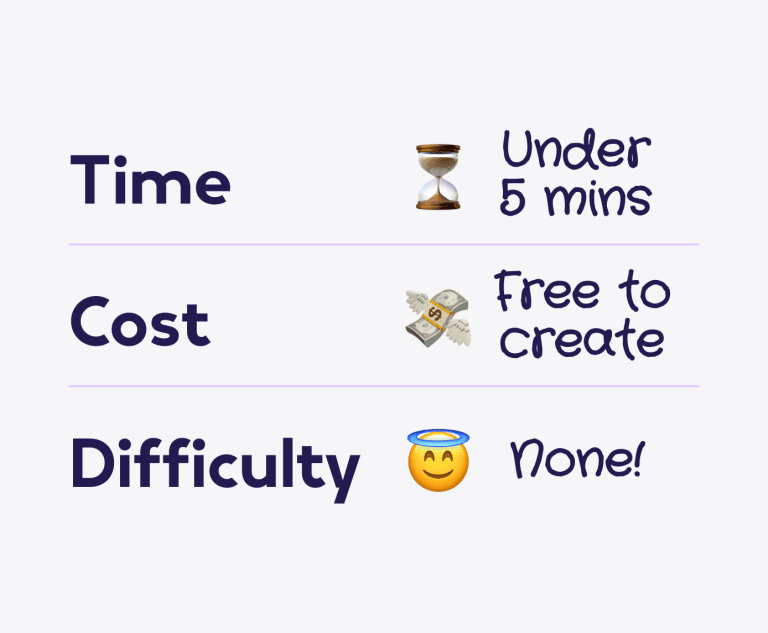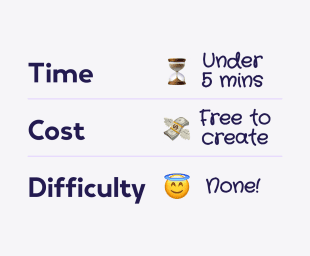 Just answer 8 quick and easy questions about your business, and Hocoos AI will take those answers to create a completely unique business website in under 5 minutes. 
TOP TIP –  When you've created your website, you can choose a custom domain, accept payments through an online store, and get hosted online with Hocoos, all for just $15 a month.
Still not sure what method is the best? 
Then our suggestion would be to give each option a try and test them for yourself. Obviously, logic dictates you start with the cheapest / easiest option first, so head on over to Hocoos AI and give it a go.
After all, it's quicker to create a website with Hocoos AI than it is to even find a decent web designer…
FOLLOW us
and find the tips and tricks you need to succeed.